With the guarantee of a training position and a pathway to consultancy, Australian medical trainees might have greater capacity to focus on clinical excellence and patient care, rather than competing in a qualifications arms race.
I read with interest Dr Witter and Dr Hodge's essay on the need for reform in vocational training and agree with their well argued contention that structural change is necessary to improve trainee wellbeing.
One solution is a "match" system at the end of medical school, which allocates trainees to their specialty of interest and region. While a matching process is currently used only for internship positions in Australia, several countries, including the United States, Canada and France, have been successfully allocating medical students to vocational training programs for decades (here). Although disruptive, this might produce benefits for patients, trainees and colleges and might help fix the broken vocational training system, addressing many of the concerns raised by Dr Witter and Dr Hodge.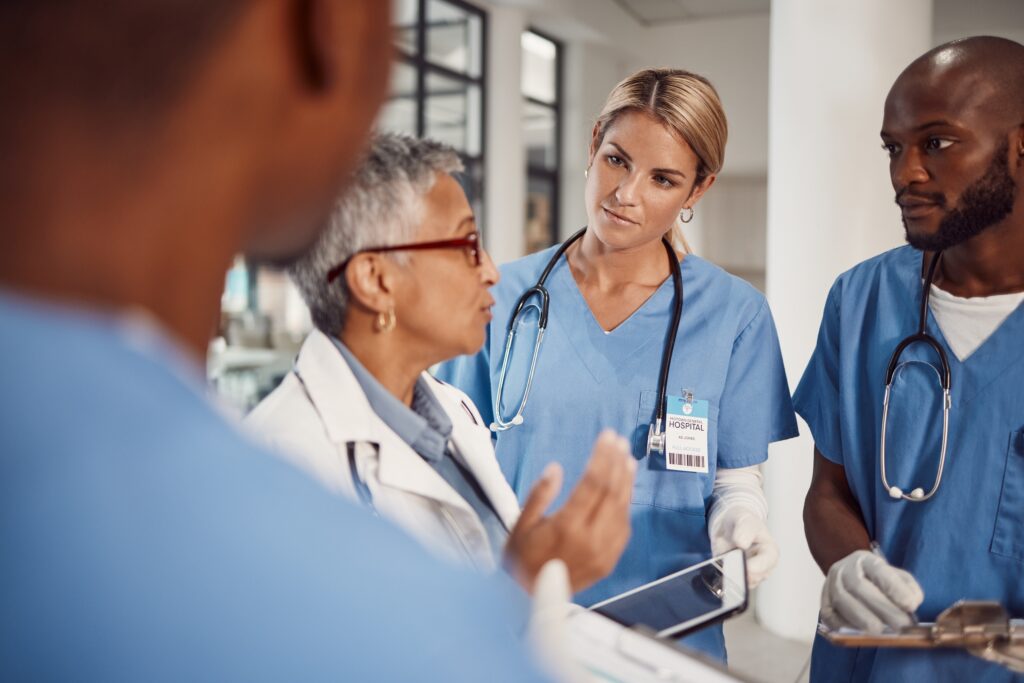 First, trainees would be guaranteed a vocational training position throughout the entirety of the program, foregoing the incessant uncertainty of one-year employment contracts. In contrast to most other industries, junior doctors, at least throughout Victoria, are employed on 12-month contracts (here). There is no guarantee of continuing vocational training, and even when a trainee gains an accredited position, the location of training is often not predetermined. Applying for jobs every year, in some cases to dozens of health networks, creates unwarranted stress and uncertainty. Fixed, several-year contracts within or between health networks could provide some respite to burnt-out trainees.
Second, a formalised residency match would mean the federal and state governments have no excuse to not coordinate workforce planning to ensure the needs of our demographic change are being met. Currently, the number of non-general practitioner specialists in training, physicians for example, is outstripping our much-needed generalists (here). As of 2022, in Victoria alone, we have 4759 specialists-in-training despite only having 8255 GPs (here). The Australian Medical Association predicts a shortfall of more than 10 000 GPs by 2031–2032 (here). Likewise, patients in rural and regional settings remain consistently underserved, in large part due to lack of medical trainees and specialists (here). Matching the number and specialty of trainees at the end of medical school to our projected population needs is our best chance of ensuring Australians receive the care they deserve.
Third, providing every vocational trainee with an accredited position, supported by their respective College, might lead to a reduction in the exploitation of trainees. Unaccredited trainees provide an invaluable service to health care networks across Australia. One does not have to look far or wide to see how the lack of protection from colleges leaves unaccredited trainees ripe for abuse (here). Unaccredited registrars are routinely subjected to unreasonable work hours and breaches of the doctors-in-training enterprise agreement and feel unable to speak out about dangerous working conditions, largely due to career uncertainty. If these trainees were matched, and guaranteed vocational training, it is possible trainees could feel better empowered to challenge their work conditions, ultimately leading to better trainee wellbeing and patient care.
Lastly, with the guarantee of a training position and a pathway to consultancy, trainees might have greater capacity to focus on clinical excellence and creating impactful change on patient care, rather than competing in a qualifications arms race. Given unaccredited training can take more than a decade, there is an expectation of higher degrees, diplomas, certifications and further extra-curricular activities from trainees. This may not actually improve clinical acumen (there are no data on this) and, regardless, is expensive, time-consuming and stressful. Moving the selection process back to the completion of medical school would eliminate the time and resources spent on competing with other trainees for accredited posts, rather than perfecting their craft. Importantly, selection at the end of medical school would not usurp trainees' ability to pick a vocation but rather expedite an inevitable decision.
Some may argue against a proposed match system. Questions about the challenges of implementing a match are moot, as Victoria already uses an internship match without reports of significant technical issues. The matching costs for trainees applying locally and nationally would be equivalent to what trainees already incur applying for specialty programs.
Another concern is that residency matching prevents trainees from exploring specialties in their prevocational years. I agree with this sentiment but believe the years of toil and hardship endured by unaccredited trainees with no promise of an accredited position far outweighs the loss of early career exploration.
A radical reform such as this would not be easy but offers the best hope for resolving the structural challenges we face, ultimately ensuring we look after our trainees, workforce and patients.
Dr Manu Juneja is a haematology registrar at the Royal Melbourne Hospital and the Peter MacCallum Cancer Centre.
The statements or opinions expressed in this article reflect the views of the authors and do not necessarily represent the official policy of the AMA, the MJA or InSight+ unless so stated. 
Subscribe to the free InSight+ weekly newsletter here. It is available to all readers, not just registered medical practitioners. 
If you would like to submit an article for consideration, send a Word version to mjainsight-editor@ampco.com.au.