ALL Australians should be preparing for a major outbreak of COVID-19, says a leading medical expert.
Speaking in an exclusive podcast, MJA Editor-in-Chief Laureate Professor Nick Talley AC, said that it was his belief that Australians had been feeling like we were not at risk.
"We need to be preparing for a major outbreak," Professor Talley said.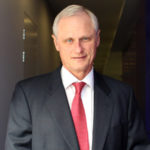 "I'm hoping we don't have one, but we ought to be both mentally and otherwise prepared for a major outbreak anywhere in the country.
"I think we've been feeling like we were not at risk and that we could just wait it out, get vaccinated, and we'd be fine.
"That's not the way to be thinking about this at the moment."
With Melbourne in its fourth lockdown of the pandemic, Professor Talley said he had two other major concerns.
"I'd be investing in hotel quarantine alternatives that will provide significant protection for those that are using those facilities. That's key," he said.
"That brings me to my third point, if and when you can get vaccinated, get vaccinated. Everyone needs to be vaccinated if possible, and that includes children.
"There'll be some dispute and debate about this but there are data from the US, for example, that the mRNA vaccines are safe in children. The variants [of COVID-19] clearly can transmit in children and they are at risk.
"The arguments about should we vaccinate children or not are over. The emerging data are clear that children will need this, and that will be a big decision point for the government as well."
While refusing to be drawn on whether state governments should bypass the federal constitutional responsibility for quarantine to build fit-for-purpose facilities, Professor Talley said there was no question hotel quarantine was not the ideal system.
"We know that hotels haven't done too badly – the escape rate hasn't been huge in terms of getting people infected and escaping out into the community," he said. "Some people have estimated that at about half a per cent.
"But the trouble is, it's still too many. Every few weeks, we're getting an outbreak, basically, or at least somebody is potentially contaminating others. At some point, one of those is going to escape and cause havoc. Arguably, that's happened in Melbourne, most recently.
"And it could happen, frankly, in any place where we have returned travelers who are quarantining in the hotel system.
"It appears that the Howard Springs [quarantine facility in the NT] is not a zero rate of escape, but it certainly is better because it's a more outdoor environment with the ventilation issue largely not a problem.
"Ventilation seems to be absolutely key, and then protecting everybody with appropriate personal protective equipment when they're in the hotels.
"There needs to be a step up by appropriate authorities to deal with this more effectively. I would argue this is overdue."
Professor Talley said that it was likely that as much as 29% of the Australian population would not agree to be vaccinated, but he could not see how making the COVID-19 vaccination mandatory would be doable.
"If you're working in aged care or health care, it should be mandatory," he said. "If you don't wish to do it, you should be given alternative employment which doesn't put you in touch with vulnerable populations.
"[The fact is] if one-third of the population will not get vaccinated, despite everything, we will not have herd immunity with any of the vaccines we use.
"That means vulnerable populations who cannot get vaccinated, for whatever reason, will remain at very high risk. And of course those who refuse will be in high risk as well."
Is Australia's COVID-19 vaccination roll-out a race?
"Yes, absolutely," said Professor Talley.
"The sooner we have most people vaccinated, the safer everyone will be."