With the cost of health care in Australia increasing faster than the cost of living and wage growth, medical practitioners tell InSight+ that our primary care system is becoming increasingly inequitable and inefficient.
Medical practitioners and health economists are sounding the alarm bell on Australia's primary care system, saying the rising cost of health care is resulting in some Australians to forego essential and preventive medical treatment.
Rising practice fees in general practice is also leading to more GPs being forced to charge gap fees, said one GP, who spoke to InSight+ on the condition of anonymity.
"GPs are struggling because they pay huge, unjustified practice fees," the GP said.
"[GPs] pay 30–40% [of income] as a practice fee. Young doctors are aware of this and see general practice as less attractive as a career."
The GP said that cost has a huge effect on patients buying medicines and seeing allied health specialists.
"Patients with chronic diseases need a care plan, which is free, but most allied health [practitioners] now charge a gap fee," the GP said.
"Some of my diabetic patients do not wish to see dietitians or diabetic educators because of [that cost].
"One diabetic patient told me he cannot afford to eat healthily because it is more expensive."
Professor Anthony Scott, a health economist at Monash Business School, said GPs are caught in the middle of a difficult situation.
"GPs are still on pretty high salaries, but they're running small businesses," said Professor Scott told InSight+.
"They do obviously want to provide access to health care for patients, but they have to look after their own wellbeing and mental health as well."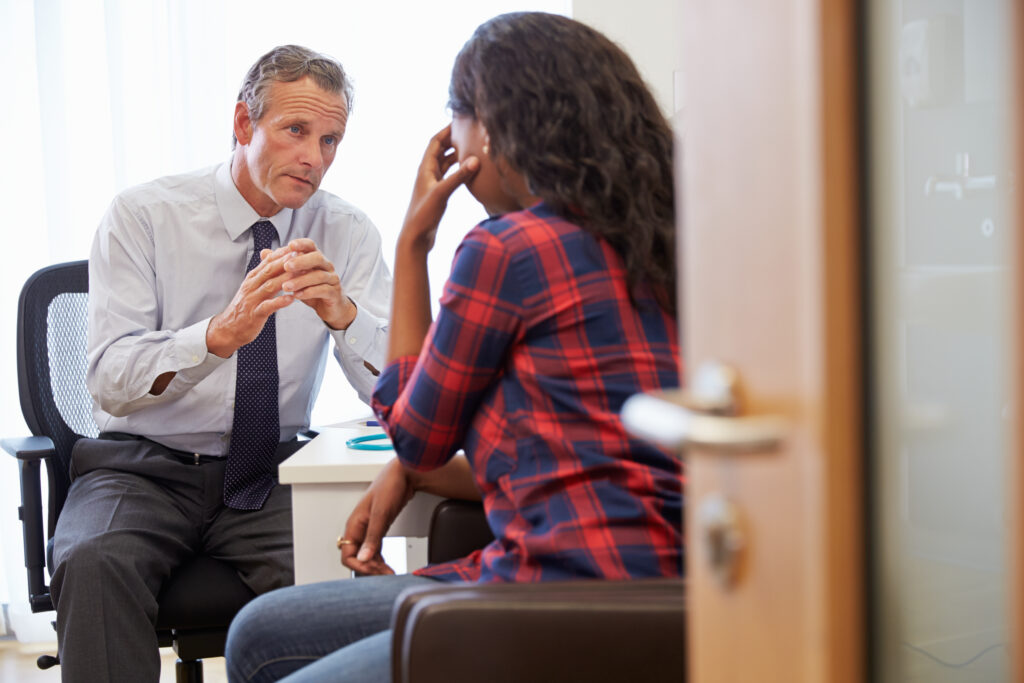 Impact of the cost of living
The rising cost of living is affecting lower income Australians with exponential effect, he said.
"With the [Russian invasion of Ukraine] particularly, last year there was a major increase in inflation, and this has had knock-on effects," Professor Scott said.
"Increasing prices for goods and services — food, and fuel and energy costs for example — is likely to be having an impact on people visiting doctors.
"We knew that up to 10% of patients would not visit the [GP] due to cost (here) and that people with chronic disease with a sudden reduction in income wouldn't be able to afford to go to a GP."
GPs have also had to respond to a fall in real incomes by choosing to charge patients, Professor Scott said.
"The costs of visiting a doctor are increasing for several reasons," Professor Scott said.
"Between 2014 and 2018, there was a freeze on Medicare rebates, and GPs experienced a fall in real incomes.
"Bulk-billing [rates] continued to rise, but, at the end of 2022, we saw the first aggregate evidence that bulk-billing was falling and that GPs were choosing to charge patients.
"Generally, out-of-pocket costs for people who are charged a fee have continued to rise by about 4–5% a year, above inflation."
Cost of health care is an equity issue
Professor Scott said that those Australians who need health care the most often cannot afford it.
"If you increase fees, demand goes down and fewer people visit," Professor Scott said.
"The people who don't visit are more likely to need health care, but people who continue to visit are less likely to need it. So, it's inequitable, but it's also inefficient. GPs aren't seeing the patients with the most need."
The rising costs also results in people with chronic diseases not getting the right care, which often results in an economic and social cost, he said.
"Let's say a person went to the GP and were prescribed antidepressants," Professor Scott said.
"If they don't go, the GP doesn't prescribe antidepressants, the person may have problems at work, and might take more time off."
Mental health and psychological issues account for about 70% of GP visits, putting GPs at the vanguard of the mental health crisis.
"It's not just affecting the economy. It might be affecting patients' lives in other ways. It's affecting their ability to interact and be members of society."
In a recent statement, Australian Council of Social Services (ACOSS) Deputy CEO Edwina MacDonald affirmed that the rising cost of living and health care is causing Australians to skip health care.
"People are regularly skipping meals, going without heating and cooling, forgoing essential medication and medical care, and experiencing social isolation," wrote Ms MacDonald (here).
Bulk-billing incentives "don't go far enough"
The Australian Government has tripled bulk-billing incentives for doctors who treat people with concession cards and children aged under 16 years (here), with these changes coming into effect from 1 November 2023.
Professor Scott said that low income Australians need a guarantee that they will be able to find and see a GP for free. He says that one solution may be focusing on Primary Health Networks (PHNs).
"The [PHNs] are partly funded by the Commonwealth government," Professor Scott said.
"They're there to support primary care, and I think they could have a larger role in providing, owning and supporting practices. Providing administrative support, appointment and booking systems to reduce the costs practices bear. That would help sustain services in these areas and keep costs low for patients."
Subscribe to the free InSight+ weekly newsletter here. It is available to all readers, not just registered medical practitioners.