Australia's breast cancer policies do not meet the needs of Indigenous women and there are ways that this can be improved.
Indigenous women in Australia are less likely to have breast cancer but more likely to die of it. Breast cancer is the most common cancer experienced by Indigenous women in Australia, presenting at an earlier age and more likely to be experienced with comorbid conditions (here).
Australia's present approach to breast cancer detection and management must be adapted to meet the cultural and community needs of Aboriginal and Torres Strait Islander women in order to improve their outcomes (here).
There are several factors that contribute to this, including lower participation in screening services, socio-economic disadvantage, younger age at diagnosis, geographic remoteness, comorbid conditions and a more advanced stage of cancer at the time of diagnosis (here). There is also evidence that Indigenous women are younger at diagnosis.
What we know about the role of health policy in Australia
In Australia, governing bodies set the priorities and expectations for health care practice and provide the framework for funding and outcomes. There is a growing body of literature about the importance of customising policy and implementation to improve health care outcomes (here). Including Indigenous women in policy development is vital to their needs being addressed. The effectiveness of policy depends on a number of factors, many of which are government controlled.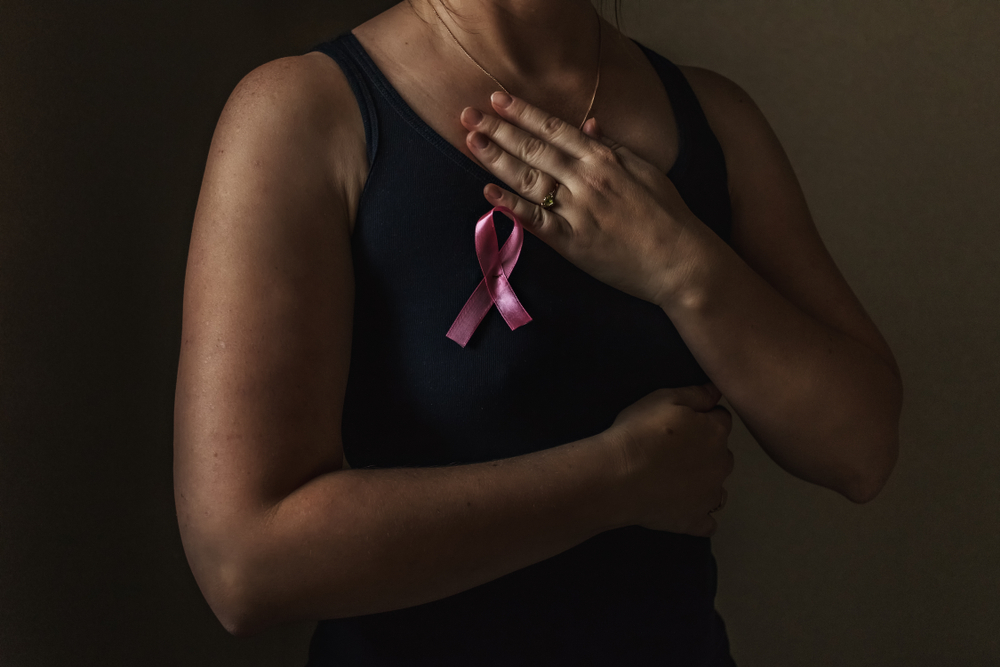 Breast cancer policy and Indigenous Australians
In order to understand the breast cancer policy landscape in Australia, we brought together an expert group and conducted a Delphi process (here) to:
identify all current Australian policy related to breast cancer,
analyse the extent to which consideration of Indigenous peoples is included in the development and design of each policy;
identify policy gaps; and
make recommendations as to how they could be addressed. Seven policies were included in the Delphi process and there were four rounds of discussion and follow-up surveys to reach consensus on the findings and recommendations.
Currently, there is no policy addressing breast cancer prevention and treatment for Indigenous women (here). We also found that policy written about breast cancer in Australia is predominantly written for low risk women and focuses solely on screening and diagnosis (with a clear omission of treatment and follow-up care). This comes at a cost for Indigenous women, particularly given the high risk they bear.
Our research made five recommendations:
that Aboriginal and Torres Strait Islander women are involved in the formation of breast cancer policy;
that Aboriginal and Torres Strait Islander women are actively invited and encouraged to screen from the age of 40 years;
that breast cancer policy explicitly state the pathway that women with symptoms of breast cancer should take (instead of only stating they are not appropriate candidates for screening);
that policy must provide appropriate solutions for the barriers that Aboriginal and Torres Strait Islander women face; and
that policy should not be based on assumption of adherence to guidelines by the consumer.
While acknowledging that policy informs practice, improvement is imperative on all levels, beginning with policy and extending to health care practice. In order to investigate multiple levels, the research applied the context–mechanism–outcome (CMO) framework — a framework that is commonly used to reveal potential mechanisms and contextual factors that influence outcomes and to highlight the relationship between a context, mechanism and outcome of a program or policy.
Stratifying the mechanisms and contextual factors into multiple levels — micro (interpersonal), meso (systemic), and macro (policy) levels — the research applied "if, then, because" statements to (broadly) represent the elements of CMO.
Level
Context ("if")
Outcome ("then")
Mechanism ("because")
Ultimate outcome
Micro
Indigenous participants understand importance of screening and early detection
More likely to attend screening
They are motivated to find out more and feel involved
1. Indigenous women attend routine breast cancer screening at the same/better rate than non-Indigenous women

2. Indigenous women are diagnosed with breast cancer earlier

3. Mortality rates from breast cancer for Indigenous women is comparable with non-Indigenous women in Australia
Indigenous participants feel safe accessing screening services
More screening likely to occur
Indigenous peoples find it culturally safe and welcoming
Provider/support staff are of similar background (Indigenous)
Indigenous clients are more likely to attend screening
Clients are more likely to understand and trust provider/support staff
Provider is local and familiar with Indigenous culture and community
Provider is likely to encourage clients for screening
Provider is likely to understand local needs, customs and culture
Meso
Screening setting is culturally safe
Clients are more likely to attend screening
Clients are more likely to get early diagnosis
Providers have screening champions in community
Clients are more likely to attend
Local champions convince their peers/fellow community members
There are tailored protocols for abnormal results catering to setting and community
Clients are more likely to access treatment
Screening results have a clearly outlined treatment/follow-up plan
There are supports available for people who receive diagnoses
Clients are more likely to adhere to treatment recommendations
Clients feel supported and culturally safe
Macro
Policy is rewritten in consultation with Indigenous people and provides solutions to the acknowledged issues
Resources and funding will be provided to enact the policy and service provision will be modified to be more culturally safe
Clients feel welcome and are more likely to engage with early detection and treatment services
What the framework revealed was that there are concrete and practical solutions to the issues faced by Indigenous women with breast cancer. The framework additionally highlighted that, without suggested changes, the outcomes would not change.
It is no longer sufficient to acknowledge poorer outcomes. Indigenous Australians must be a part of the inception of, consultation for, and writing up of policy in order for health outcomes to improve.
Australia must aim to engage Indigenous women at a younger age and removing any perceived barriers or assumptions of adherence. The evidence tells us that these elements are ineffective for Indigenous women and it is time to apply that knowledge to policy and practice.
Vita Christie is a Research Fellow at the Djurali Centre for Aboriginal and Torres Strait Islander Health Research and Education at Macquarie University.
Associate Professor Lynette Riley is Chair, Aboriginal Education and Indigenous Studies and Sydney School of Education and Social Work, University of Sydney.
Dr Kylie Gwynne is a Senior Lecturer at Djurali Centre for Aboriginal and Torres Strait Islander Health Research and Education at Macquarie University.
The statements or opinions expressed in this article reflect the views of the authors and do not necessarily represent the official policy of the AMA, the MJA or InSight+ unless so stated. 
Subscribe to the free InSight+ weekly newsletter here. It is available to all readers, not just registered medical practitioners. 
If you would like to submit an article for consideration, send a Word version to mjainsight-editor@ampco.com.au.