The Australian Electoral Commission has established a disinformation register to counter false claims being made about the Indigenous Voice to Parliament referendum process.
In October, Australians will vote in a referendum to decide whether to recognise Aboriginal and Torres Strait Islander peoples in the Constitution through a Voice to Parliament.
For this article, InSight+ spoke with a Northern Territory doctor about her experiences with Indigenous wellbeing and whether a Voice to Parliament would help at a national level.
Release of the official referendum pamphlet
Earlier this month, the Australian Electoral Commission (AEC) released the official referendum pamphlet – a document that will be mailed to all Australians in the lead-up to the referendum to assist with voting.
The pamphlet includes cases prepared by both the Yes and No case parliamentary committees (comprising MPs and Senators who voted for and against the Voice to Parliament Bill).
"The AEC said it does not have the have legislative authority to edit the information provided to it," an AEC spokesperson told InSight+.
The AEC has provided a disinformation register, which looks at facts regarding the referendum process.
RMIT ABC Fact Check has released an analysis of the pamphlet, including the Yes case's claims about the benefits of the Voice to Closing the Gap.
"We're providing a source of what we say is trusted information, which we ask people to take seriously before casting their vote," RMIT FactLab Director Russell Skelton told InSight+.
In 2020, the Australian Government published a report by Professor Marcia Langton AO and Professor Tom Calma AO, which addresses how a Voice to Parliament might function.
A local perspective on the Voice
As part of the InSight+ coverage of the Voice to Parliament, we spoke to Professor Anna Ralph, the Deputy Director of Research at Menzies School of Health Research, which is located on the grounds of the Royal Darwin Hospital in the Northern Territory.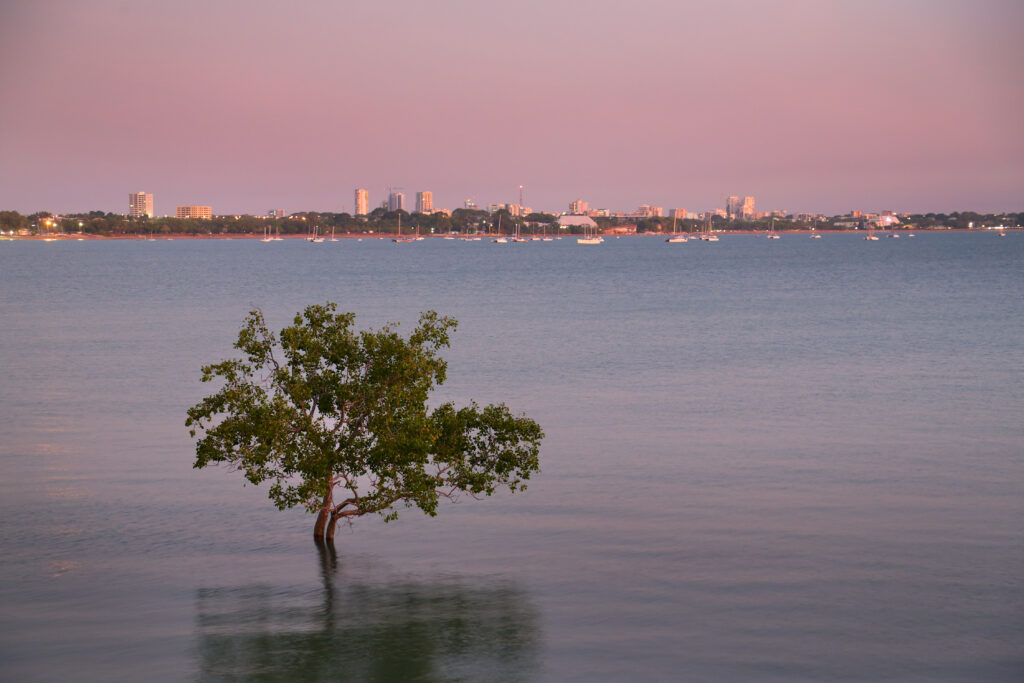 Professor Ralph is an infectious diseases physician who conducts regular clinics and ward rounds, as well as outreach clinics to remote communities. Most of her work is tertiary focused.
"More recently, I'm also working on cultural safety and communication with Aboriginal patients, because it's fundamental to health care," said Professor Ralph.
At the Royal Darwin Hospital, 60–90% of patients are First Nations people, with 59% speaking an Indigenous language as their primary language.
Professor Ralph says that there are more than 20 unique languages spoken by patients attending the hospital.
Improvements to self-discharge rates
"The Northern Territory has the nation's highest rates of self-discharge from hospital. Patients are not having a good experience of care," said Professor Ralph.
"What can we as health care providers, and systems, do to address those issues?"
"One thing is recognising that people come from all different Aboriginal nations and speak Aboriginal languages as first languages, and we need to have much better use of Aboriginal first-language people [interpreters] in health care," said Professor Ralph.
The Royal Darwin Hospital employs Aboriginal first-language people as interpreters, and the improvements to care have been documented.
"The quantitative data showed that as interpreter use improved, self-discharge rates went down. People are getting better communication; they're going to stay in hospital to get the treatment they need," said Professor Ralph.
"The qualitative research found that patients' experience of care was utterly transformed by having access to an interpreter," said Professor Ralph.
"People who were on renal dialysis, for example, stopped skipping dialysis sessions because they now understand of the importance of it," said Professor Ralph. "They became empowered and active in their management," Professor Ralph said.
Cultural safety training reduces staff turnover
"A second thing we focus on is providing training to health care providers on cultural safety, which covers communication, but also antiracism," said Professor Ralph.
"Racism is a big word … people don't necessarily know what it means, or they feel like they're being accused of doing something bad.
"Cultural safety training is acknowledging that bringing biases to interactions is a normal human trait. It's about recognising that and making sure that our medical decision making is not being influenced by those biases," said Professor Ralph.
The Royal Darwin Hospital has had success and positive feedback from its communications and cultural safety training programs.
"Another of the other benefits we've found from working with Aboriginal first-language people is that health professionals benefit," says Professor Ralph.
"Often, doctors are only interacting with Aboriginal people in that doctor–patient relationship. It sets up a power dynamic which disempowers Aboriginal people. When we're interacting with Aboriginal first-language peoples as fellow professionals, it helps to address that dynamic. Doctors suddenly start getting better knowledge and respect for language and culture," said Professor Ralph.
"It also helps curb burnout and high staff turnover that impacts rural and remote health care in Australia, in particular in Aboriginal health," said Professor Ralph.
The Voice "will help at a national level"
"Having a Voice to Parliament – and having a Yes vote at the referendum – would be a way to help the national psyche and a step towards reconciliation," said Professor Ralph.
"It would help to address those power dynamic issues in health care. The more that First Nations peoples are empowered in health care, the better off health is going to be," said Professor Ralph.
The Voice to Parliament referendum will be held in October 2023. The date of the referendum is likely to be announced in mid-September.