Recently announced vaping reforms are to be commended, with Australia finally taking a stand against commercial interests and putting the health of our population ahead of corporate profits. But some industry actors are already spreading misinformation in an attempt to undermine vaping control policies.
In May 2023, federal Health Minister Mark Butler announced plans to introduce a raft of new vaping reforms.
Australians had been "duped", he said in his appearance at the National Press Club. Vapes had been sold to us as a therapeutic good to help smokers quit but had now become a recreational product. Sold in retail stores alongside lollies. Wrapped in colourful packaging. Available in thousands of flavours.
The reforms were comprehensive: a ban on the importation of non-prescription vaping products and highly addictive single-use disposable vapes; the introduction of pharmaceutical-like packaging; restrictions on flavourings; and a limit on nicotine concentrations.
The reforms were widely supported by Australia's leading tobacco control experts and credible health organisations.
Why? Several reasons.
Increase in vaping and smoking
First, Australia has seen significant increases in vaping among children and people who have never smoked a cigarette.
And people who vape are three times more likely to initiate smoking than those who do not vape.
Those arguing for e-cigarettes to be widely available in retail stores claim these concerns are alarmist:
"Youth use of e-cigarettes isn't higher than youth use of cigarettes."
"Youth are using nicotine in a safer form than they previously had access to via cigarettes."
"E-cigarette use is actually displacing smoking."
In short, we are being told not to worry about children taking up vaping, but we should be worried.
Recent data show an increase in youth cigarette smoking for the first time in almost 30 years, which coincides with the increase in vaping.
Prohibiting the importation of all vaping products outside the pharmaceutical scheme will stem the flow of harmful products currently entering this country, destined for the hands (and lungs) of children.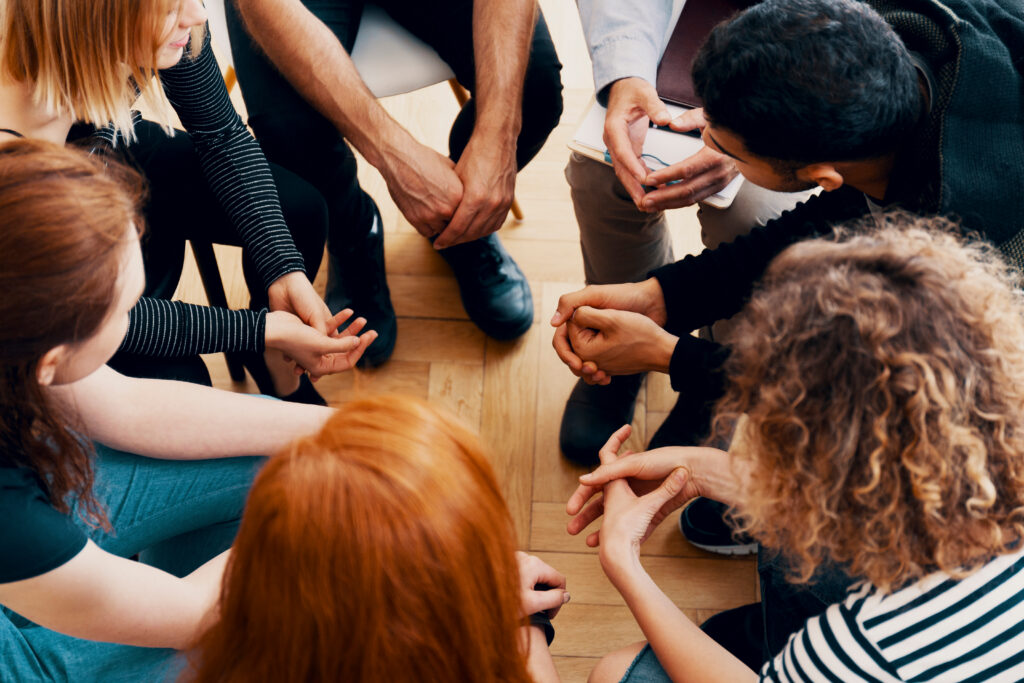 Limited evidence of cessation benefit
Second, there is limited evidence that e-cigarettes are more effective than traditional nicotine replacement products, such as patches or gums.
In addition, while pro-vaping advocates argue that the reforms will result in people returning to smoking, this implies that smokers quit to begin with.
The evidence tells a different story.
Most smokers who start using vapes will return to smoking cigarettes or will still be using both e-cigarettes and tobacco cigarettes two years later.
Just 12% will quit smoking and vaping entirely.
We should not be condemning a new generation to nicotine addiction based on these so-called success rates and we certainly do not want to be in a situation where non-smokers who take up vaping outnumber smokers who will successfully quit smoking using these products.
The importance of Australia's prescription model
Third, vaping has only been found to be effective when delivered alongside behavioural support.
This is what makes Australia's prescription model so important.
It means people wanting to quit will be able to access support from their GP.
Limiting nicotine concentrations and flavourings
Fourth, Australian consumers are currently able to access nicotine e-liquid in concentrations up to 100 mg/mL.
This is more than five times the maximum allowed in Canada, the United Kingdom, and across the European Union.
The reforms will see a limit placed on nicotine concentrations, with Australia likely to restrict these to 20 mg/mL.
Pro-vaping advocates claim this reduction will reduce the effectiveness of prescription vaping products as smoking cessation aids and lead to smoking relapse.
These claims have no basis in evidence and are out of step internationally. In clinical trials where the use of e-cigarettes was found to be efficacious for smoking cessation, the products used featured freebase nicotine concentrations of no more than 20 mg/mL.
Finally, e-liquids are available in thousands of flavours.
In addition to being toxic and harmful to health, they are a tool used by industry to attract children to vaping.
Under the new reforms, e-liquid flavourings will be restricted. No more bubblegum, watermelon crush, Skittles, or Red Bull.
Vaping advocates have argued that flavourings assist with smoking cessation. There is no evidence for this, with a recent meta-analysis concluding that there is no clear association between e-cigarette flavours and smoking cessation.
Smokers do not need Unicorn Milk e-liquid.
Industry interference
Unsurprisingly, pro-vaping advocates (some of whom have connections to the vaping and tobacco industries) have already begun their attempts to undermine these critical reforms by disseminating misinformation.
They claim that e-cigarettes are being banned and smokers will not be able to access the products.
E-cigarettes are not banned. They can be accessed with a prescription, much like other products with misuse liability (eg, codeine, benzodiazepines).
In addition, under the new regulations, GPs will no longer need to register with the Therapeutic Goods Administration to prescribe nicotine, which means smokers will be able to visit any GP in Australia for a prescription.
This is not an onerous task: 84% of Australians visit the GP at least once a year. Any of these visits could be used to discuss evidence-based smoking cessation.
By spreading this misinformation, pro-vaping advocates are acting as mouthpieces for what the Royal Australian College of General Practitioners has described as a "predatory industry".
They use these falsehoods to argue that e-cigarettes should be as accessible as cigarettes and widely available in retail stores.
They scaremonger by claiming the new reforms will worsen the black market – an argument straight from the industry playbook.
We should be reducing the accessibility of cigarettes, not introducing another harmful product into society.
We commend the Australian Government for taking a stand against commercial interests and putting the health of our population ahead of corporate profits.
We are in a much more enviable position than other Western countries such as the United States, the United Kingdom and New Zealand, where vapes are widely available and the uptake among youth has skyrocketed.
Indeed, Scotland's Action on Smoking and Health recently urged the Scottish Government to consider copying Australia's prescription model to curb the adolescent vaping epidemic.
That Australia has had the tenacity to act on this growing public health issue is to be welcomed.
It may just prevent another generation getting addicted to dangerous nicotine products.
Associate Professor Michelle Jongenelis is a Principal Research Fellow in the Melbourne School of Psychological Sciences at The University of Melbourne with expertise in public health policy and practice.
Dr Mary-Ellen Brierley is a Postdoctoral Research Fellow in the Melbourne School of Psychological Sciences at The University of Melbourne with expertise in addictive behaviours and mental health.
Professor Bruce Thompson AM is Head of the Melbourne School of Health Sciences at The University of Melbourne and a respiratory physiologist with over 30 years of clinical experience.
The statements or opinions expressed in this article reflect the views of the authors and do not necessarily represent the official policy of the AMA, the MJA or InSight+ unless so stated.
Subscribe to the free InSight+ weekly newsletter here. It is available to all readers, not just registered medical practitioners.
If you would like to submit an article for consideration, send a Word version to mjainsight-editor@ampco.com.au.