New research published in the Medical Journal of Australia examines the barriers that patients face in accessing voluntary assisted dying, as well as the supports in place.
One of the biggest concerns for patients in Victoria seeking to access voluntary assisted dying (VAD) was the difficulty of raising the topic with their doctor, new research has found.
Researchers from Queensland University of Technology interviewed 32 family caregivers and one patient about the experience of patients seeking VAD in Victoria, as part of a larger study into how best to regulate VAD.
The research is published in the Medical Journal of Australia and made several recommendations, including:
improving access to VAD in Victoria;
increasing the pool of doctors willing and qualified to be involved in VAD;
requiring doctors who will not provide VAD to refer patients to a willing doctor; and
investing in system supports, such as adequate funding for both the statewide pharmacy service and VAD care navigators.
Professor Ben White, the Professor of End-of-Life Law and Regulation at the Australian Centre for Health Law Research at the Queensland University of Technology, said many patients had difficulty raising the topic with their doctor.
"One of the barriers described by patients was how hard it was to raise the topic with their doctor," Professor White said.
"A patient may be sitting in a consultation room with their doctor, but be afraid to ask about it because they do not know the doctor's position on VAD.
"Doctors of course have the right to object to VAD on conscientious grounds, so patients are fearful of what reaction they might get."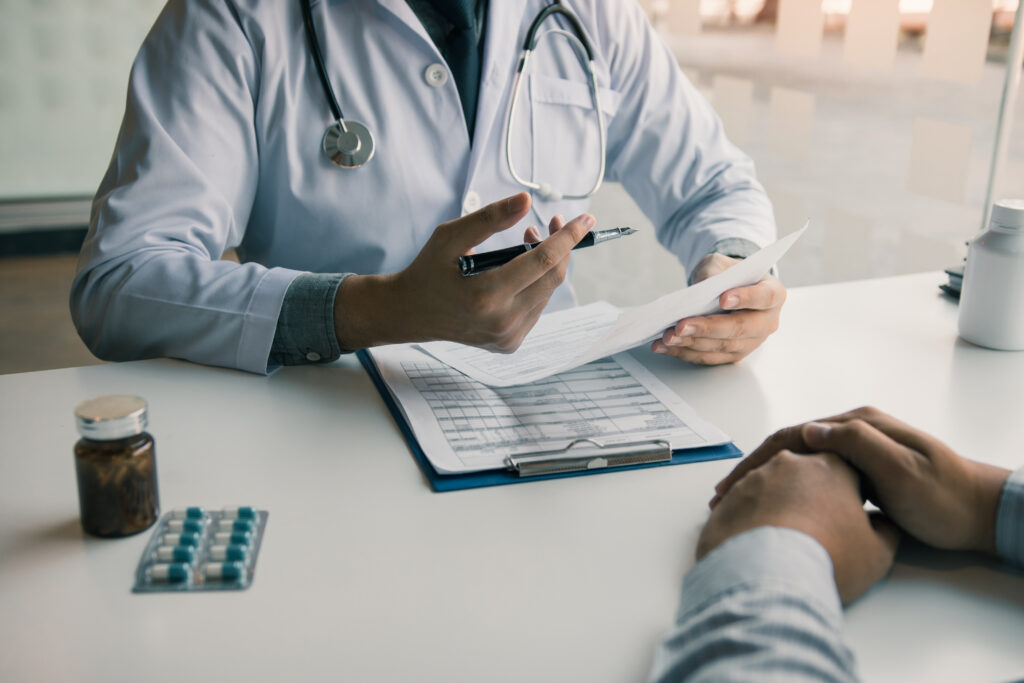 Doctors not able to raise the topic
Professor Ben White said that doctors in Victoria cannot raise the topic of VAD with their patients.
"The Victorian VAD law is very unusual in this regard and the topic of VAD can only be raised by the patient.
A doctor cannot raise it with their patients or suggest this as something for them to consider, with the goal of avoiding any potential for coercion or undue influence."
Telehealth unable to be used for VAD
Ruthie Jeanneret, a PhD Student also at the Australian Centre for Health Law Research at QUT, said another barrier identified by patients was the inability for doctors to use telehealth for VAD consultations in Victoria (here and here).
"This stems from a Commonwealth law prohibiting a carriage service from being used to counsel or incite suicide or attempted suicide," Ms Jeanneret said.
"There is a real risk that if clinicians use telehealth to conduct assisted dying consultations, they may be breaching Commonwealth law."
This law impacted the ability of people in regional areas and with neurodegenerative conditions from easily accessing VAD advice, Ms Jeanneret said.
Finding an appropriate doctor
Another barrier for people wishing to access VAD was finding an appropriate doctor.
"Participants explained that it was particularly difficult to find the first doctor or 'coordinating medical practitioner' to help them through the process," Ms Jeanneret said.
"Another barrier was the time that it actually took to get through the entirety of the VAD application process."
What was working well
Professor White said the study also examined what supports were working well for people seeking to access VAD in Victoria.
"The role of the voluntary assisted dying care navigators was absolutely crucial," Professor White said.
"These are state-funded health professionals who are based at Peter MacCallum Cancer Centre in Melbourne and at five regional health centres.
"Their role is to assist patients under the system and help them through it.
"Our research found the people in these roles really helped patients and their families understand the process and navigate the health system."
The research also found improvements in the bureaucracy over time for patients in navigating the health system.
Read the research in the Medical Journal of Australia.
Subscribe to the free InSight+ weekly newsletter here. It is available to all readers, not just registered medical practitioners.