The latest Medical Training Survey makes for sobering reading, prompting the need for senior doctors to do more to address bullying and racism in the profession, writes Dr Jillann Farmer.
The results of the 2022 Medical Training Survey are in – and the story is not pretty for our early-career colleagues.
The survey, organised by the Medical Board of Australia and the Australian Health Practitioner Regulation Agency (Aphra), holds a mirror up to the profession, and looking into it is uncomfortable, to say the least.
The survey found that in the past 12 months:
22% of doctors in training experienced or witnessed bullying;
16% of doctors in training experienced or witnessed discrimination;
15% of doctors in training experienced or witnessed harassment; and
15 % of doctors in training experienced or witnessed racism.
This means at least 34% of doctors in training had experienced or witnessed at least one of these harmful behaviours in the past 12 months.
Was it reported?
Thirty per cent of doctors in training reported the harmful behaviours they had experienced, and 25% of doctors in training reported the harmful behaviours they had witnessed.
The main reasons given by junior doctors for not reporting the behaviour were:
concerns about the repercussions;
"nothing will be done if I report it"; and
"it's not the accepted place to report it".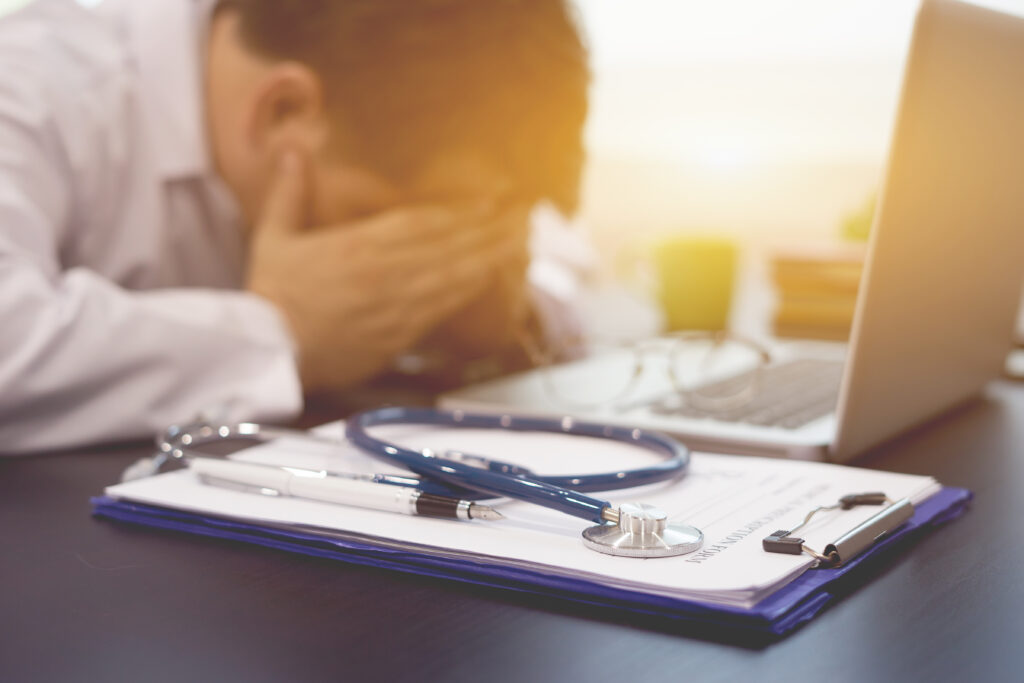 Racism
A separate report is compiled for Aboriginal or Torres Strait Islanders doctors in training.
There are some confronting differences in the responses about harmful behaviours, most notably racism, from the 191 respondents who identified as Aboriginal or Torres Strait Islanders.
While 85% of the national cohort agreed that their workplace did not tolerate racism, only 69% of Aboriginal or Torres Strait Islanders respondents agreed (page 45).
This suggests that we are not yet doing well at recognising and acknowledging the lived experience of racism – those who do not experience it are more likely to believe it is not there.
Twenty per cent of our Aboriginal and Torres Strait Islanders colleagues have directly experienced racism in the workplace; 30% of them have witnessed it (page 47).
That compares with the national response of 6% experiencing racism and 13% witnessing racism.
So, who is responsible for these harmful behaviours?
The survey helpfully outlines the answer to this very pertinent question on Page 9:
48% of respondents said they had experienced this behaviour from a senior medical staff;
40% said they had experienced this behaviour from a patient, family or carer;
33% said they had experienced this behaviour from nurses or midwives; and
30% said they had experienced this behaviour from a registrar or other doctors in training.
Respondents were able to identify more than one perpetrator, as the report was an aggregate of a year's experiences.
The national report and the Aboriginal and Torres Strait Islander report can be downloaded online, and you can create a report of those areas of interest to you by using the website's interactive features.
A culture of harmful behaviour
The Medical Training Survey produced similar results in 2021, and as a consequence of those results, the Medical Board of Australia convened a "Culture of Medicine Symposium" on 27 May 2022.
While the coronavirus disease 2019 (COVID-19) pandemic and its associated workplace stressors might have exacerbated levels of manifest distress in the workplace, it cannot explain the totality (or even the majority) of this picture.
The 2019 survey, collected before the pandemic, showed that 22% of respondents had experienced bullying, harassment or discrimination, and 27% had witnessed it.
There are also the structural contributors of bullying, harassment, racism and discrimination. Things such as a stressful role, overwork, role ambiguity, workplace rights and protections all play a role in creating an environment where bullying can thrive. These factors erode workforce resilience and reflect the emerging reality that psychosocial harm is a workplace safety issue. They are not an excuse, particularly not for racism, discrimination and harassment.
What can we do?
Some key challenges for change include:
the complexity of doctors' close working relationship with other stakeholders, such as other doctors, nurses, allied health professionals, and hospital management;
the split responsibilities between the states (who operate the health services that employ almost all non-GP specialist trainees) and the colleges (who accredit training positions, set curriculum, conduct training programs and associated assessments, and confer Fellowship); and
the finding that non-medical health professionals and patients and families were identified as a very significant proportion of perpetrators.
This is not an exclusively medical problem, but the medical profession must own its slice of this unsavoury pie.
We have tolerated egregious behaviours for too long.
Some of the specialist medical colleges have taken concrete steps to deal with these issues, others are still at the policy and discussion stage.
It is also clear is that the colleges alone cannot fix this problem and dealing with it as a professional conduct issue dooms us to failure.
The Medical Deans Australia and New Zealand have published a series of case studies of their interventions to address these harmful behaviours.
These case studies are sobering reading, with several entrenched and recidivist attitudes among senior colleagues who, quite frankly, should know better.
Bullying, harassment, discrimination and racism are psychosocial hazards, recognised variously in different state legislation, but nonetheless, they are workplace hazards.
As a working GP, I saw many patients whose acute mental health decompensation was directly associated with workplace experiences, and among those were medical practitioners, nurses and allied health professionals.
The Australian Medical Association's Council of Doctors in Training has published an excellent briefing paper on this topic, which should be read by all those aspiring to or currently holding leadership roles in health care (in medicine or in other disciplines).
Although doctor wellbeing and workplace psychosocial hazards are related, they are not the same issue. Poor individual health and wellbeing can be one contributor to adverse workplace behaviours, and psychosocial hazards can (and do) contribute to poor health. These programs of work complement one another, but it is time to move beyond a belief that doctors can fix this by ourselves.
Fixing the problem
Doctors are, by and large, a privileged group.
This contributes to a perception that doctor behaviour will not be addressed.
That does not negate our need for safe, healthy workplaces, but it does mean we have an opportunity to use our privilege to benefit all health workers, to contribute to creation of better workplaces, better culture and, in turn, better patient care.
We need leaders (Health Ministers, Directors General, Commissioners, and consumer advocates) who acknowledge that this is a shared responsibility, with employers having a duty of care to their staff that cannot be abrogated to medical training entities.
In return, those leaders need us, as professionals to step up, to challenge hazardous behaviour, to ensure that those who report it are supported and protected, and to set clear boundaries around what constitutes professionalism in the 21st century.
It is only by harnessing the cohesive efforts of all parties that we will finally create healthy workplaces.
The Commonwealth has funded a two-year project to boost us on this journey.
The project is hosted by the Royal Australasian College of Medical Administrators and will work with the other colleges, with doctors in training and with Aboriginal and Torres Strait Islander doctors, among other stakeholder groups.
I am privileged to be a part of that team, with a firm belief that together we can make a difference.
Dr Jillann Farmer is a Brisbane-based physician, currently working in emergency.
She is also the National Project Manager for RACMA's Culture of Medicine Project.
The statements or opinions expressed in this article reflect the views of the authors and do not necessarily represent the official policy of the AMA, the MJA or InSight+ unless so stated.
Subscribe to the free InSight+ weekly newsletter here. It is available to all readers, not just registered medical practitioners.
If you would like to submit an article for consideration, send a Word version to mjainsight-editor@ampco.com.au.