The lives of more than 700 doctors who served in the Australian Army during the Second World War are remembered in a new book, published in time for Remembrance Day.
Australian doctors who served their country are in the spotlight this week ahead of Remembrance Day, being marked on Saturday 11 November.
The lives of more than 700 doctors who served in the Army in Australia and New Guinea during the Second World War are chronicled in a new book by senior military doctor, Colonel Robert Likeman OAM CSM (Retd).
The book, entitled The road to hell, contains short personal biographies of the doctors who served their country between 7 December 1941 (the attack on Pearl Harbour) and December 1942 (the fall of Gona).
Colonel Likeman has written extensively about the experiences of Australian military doctors. Colonel Likeman studied Medicine at Oxford before serving in the Australian Army for 24 years, obtaining specialty qualifications in obstetrics and gynaecology, rural and remote medicine, and tropical medicine. His final posting was as Director of Army Health in Canberra.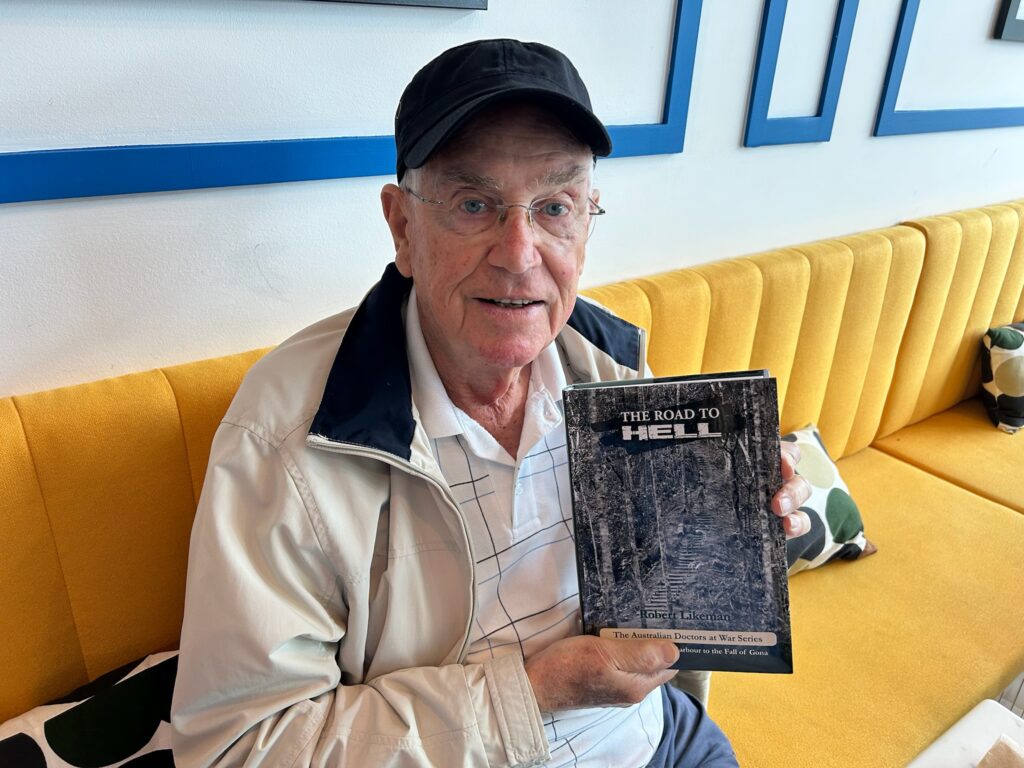 Speaking to InSight+, Colonel Likeman said that recording the experiences of Australian soldiers on the Kokoda Track was particularly difficult.
"I found recording the details of the fighting along the Kokoda Track and on the Beachheads particularly harrowing," Colonel Likeman said.
"Having lived in New Guinea and trekked over the Track myself, I had some understanding of the conditions in which the combat took place. Just surviving there was a challenge, without being shot at."
When Australia pauses to mark Remembrance Day this Saturday, it will be considered a "day of mourning" for all those killed in action, Colonel Likeman said.
"Anzac Day has evolved into a day of national celebration, but Remembrance Day is a day of mourning," he said.
"All of us know someone, or know of someone, who was killed in action. Especially those of us who have served overseas in recent years. Our thoughts are with those individuals on Remembrance Day."
On Remembrance Day, Colonel Likeman will be speaking at a local community Service of Remembrance on the Gold Coast, before attending the re-dedication of the Memorial to Fallen Doctors at the Australian Medical Association's Melbourne offices on Monday 13 November. The invited speaker is Major General Jeffrey Rosenfeld, a former Surgeon General of Reserves, and a celebrated neurosurgeon.
Colonel Likeman also shed light on the unique nature of military medicine.
"The practice of medicine in the armed forces is unique, in that it requires a wide range of medical expertise," Colonel Likeman said.
"Starting from a basis in general medicine, the army doctor must acquire some knowledge of emergency medicine, basic surgery, public health, sports medicine and psychiatry.
"In addition, deployment overseas requires familiarity with tropical and infectious diseases, and even (at times) of obstetrics and paediatrics.
"And that is all before they are faced with the injuries inflicted by enemy action. The act of putting on a uniform does not make you an army doctor."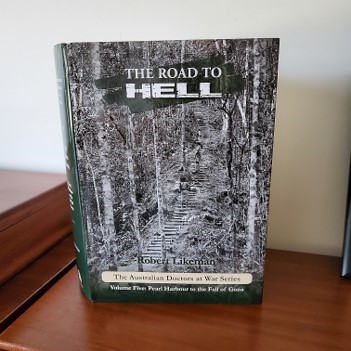 He encouraged all doctors to consider serving their country.
"Having a medical degree is not just an entitlement to treat patients, it also carries an obligation to do so," Colonel Likeman said.
"In the same way, being an Australian is not just an entitlement to life in this wonderful country, it also carries an obligation to serve it in some way.
"Giving up time to serve in the Reserve Forces is a small sacrifice compared with giving your life in battle, and most people find it very rewarding."
Colonel Likeman's book The road to hell is volume five in the series Australian doctors at war, and is available online.
Subscribe to the free InSight+ weekly newsletter here. It is available to all readers, not just registered medical practitioners.