Australia currently has over 100 clinical registries that are increasingly seeking to improve multiple health care and health system issues. Yet greater recognition across sectors of their important role in monitoring and improving health care delivery and population outcomes is needed.
Clinical registries collect data from individuals diagnosed with a particular disease or who undergo a particular procedure, with the aim of understanding clinical outcomes. Clinical quality registries also benchmark and report back to doctors and health services for quality improvement purposes. Usually registries operate in specialist settings, although they may also involve community and primary care settings.
Clinical registries have existed in Australia and internationally for decades, contributing to knowledge regarding a broad range of diseases and conditions. Initially, they were mainly epidemiological studies. However, with increasing advances in clinical care and treatment, they have broadened their scope to include monitoring of outcomes from specialised newly approved drugs and devices, as well as identifying and monitoring health equity including access to best practice treatments.
Clinical registries, as their name suggests, are led by clinicians in the field, ensuring that they are clinically relevant and lead to findings that are meaningful to clinical practice. By collecting the same data items across all participating health care settings, clinical registries are able to create clinical communities, and by benchmarking they inform doctors of how their practice and outcomes compare with others.
The Australian Commission on Safety and Quality in Health Care has identified potentially over 100 clinical registry activities. A number of registry evaluations have shown them to be cost-effective. High quality national clinical registries that monitor the real-world performance of newly approved drugs and devices are increasingly important in informing decision making by Australian regulators such as the Therapeutic Goods Administration and the Pharmaceutical Benefits Scheme. Clinical registries are also gaining momentum as infrastructure for clinical trials, particularly when comparing the efficacy of alternative standard care practices.
The important role that clinical registries play in health care quality assurance has been supported for some time by the Australian Commission on Safety and Quality in Health Care, including since 2008 via its Framework for Australian Clinical Registries. The Commission's Prioritisation Domains for Clinical Quality Registries highlights the role that clinical registries play in monitoring high volume conditions, high risk procedures, and emerging technologies. The Commonwealth Department of Health has also supported clinical registries by launching its National Clinical Quality Registry Strategy in 2020 and by establishing its first National Clinical Quality Registries Program in the 2023 federal budget.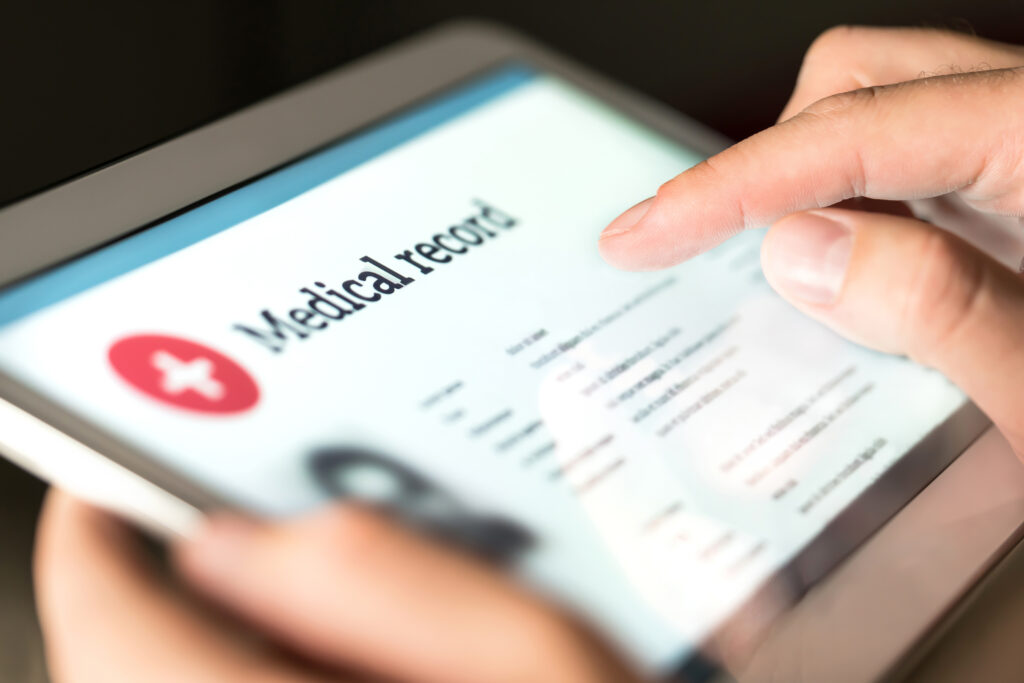 Clinical registry challenges
Despite their potential impact, clinical registries face numerous challenges. From a clinician perspective, the key challenge is how best to embed outcome monitoring into routine clinical care, to reduce the clinician burden of data entry. The uptake of electronic medical records across Australia over the past decade has led to an explosion of interest in the secondary use of health data for improvement purposes. There is an expectation that the billions invested in health service electronic medical records and the national electronic health record (My Health Record) will enable health service data to be used for system quality improvement. It makes sense, right?
Although this is an important long term aim, there are a number of barriers to achieving this in the short term. The first is digital health maturity. Australia is a laggard compared with Europe and North America with respect to digital health maturity and interoperability. Further, the ability to compare and benchmark data from electronic medical records nationally is limited due to different datasets and remains at the feasibility assessment stage.
An equivalent burden for clinical registries is the lack of a simple, standardised process for registries to be approved to collect data from health services. The processes within the research governance office in health services are not designed for observational quality improvement studies (here). This arduous process leads to excessive administration, costs and time delays in establishing new clinical registries, thus delaying their potential benefits by many years. Health services and some consumers have also become wary of the privacy and security risks associated with health data being shared with clinical registries. The costs associated with maintaining highly secure data infrastructure is also becoming increasingly challenging for registries.
Clinical registries do not have a high research profile. Despite their increasing importance in health service and health system outcome monitoring, they generally do not receive government funding, instead relying on core funding from industry, not-for-profit organisations or medical and surgical colleges and societies. Although research grants may encourage the secondary use of registry data to answer specific research questions, they rarely fund the core registry functions themselves. The result of this is that despite the important role that clinical registries play in outcome measurement, monitoring variation and benchmarking, research into these methods is sorely lacking. Many medical and surgical colleges and societies support their Fellows to participate in clinical quality registries as they recognise the contribution that they make to continuous professional development. However, few require mandatory participation as a condition of membership or Fellowship.
Solutions
Although there is national support for clinical registries from a broad range of stakeholders, most do not have population-level participation due to a lack of whole-of-system engagement. Registry leadership and participation tends to be a "labour of love" for clinicians and to be seen as an add-on rather than a core clinical activity. Despite the health economic benefit of clinical registries and the need to better spend health dollars where they are most needed, many clinical registries are still struggling to gain traction.
What are solutions? Streamlining of health service approval processes for registries would likely be easier if health services were required to participate in high priority national clinical quality registries. The development of a national data governance framework for health services would also assist them in operationalising the use of data for secondary purposes such as clinical registries.
Investment in digital health continues to be on the Commonwealth agenda. Identifying high priority registries where data items can be embedded into health service or jurisdiction electronic medical records over time will gradually reduce the burden of data collection for clinicians and health services. There are many competing demands for prioritisation of data collection, but clinical registries as national standardised and benchmarked datasets should be a priority.
Clinical registries themselves also need to mature. This will be achieved by increasing collaboration across the registry sector as well as the Commission's development of accreditation standards for clinical quality registries. Research funding needs to be particularly allocated to advancing clinical registry methodology, particularly in the areas of variation identification and reporting. Once clinical registries are recognised as an essential part of Australia's health data infrastructure, they will need to be supported with core funding that is sufficient to meet their broader obligations. This investment should be shared across the many beneficiaries of clinical registries: health providers, regulators, industry, clinicians and consumers.
Australia has a world-class health system for clinical service delivery, and is also an international leader in clinical registries. However, to maximise their impact in Australia we need to improve engagement, investment and collaboration across health sectors. This will allow the development of a shared understanding of the quality and equity of health care and outcomes by those who can most influence it.
Professor Susannah Ahern is a medical doctor and an academic at the Monash University School of Public Health and Preventive Medicine. She is the academic lead of a number of clinical registries including the Australian Breast Device Registry, the Australian Dementia Network registry, the Australian Pelvic Floor Procedure Registry, and the Australian Cystic Fibrosis Data Registry. She is also the co-chair of the Australian Clinical Trials Alliance Registry Special Interest Group.
The statements or opinions expressed in this article reflect the views of the authors and do not necessarily represent the official policy of the AMA, the MJA or InSight+ unless so stated. 
Subscribe to the free InSight+ weekly newsletter here. It is available to all readers, not just registered medical practitioners. 
If you would like to submit an article for consideration, send a Word version to mjainsight-editor@ampco.com.au.