Nurse practitioners could play an integral part in addressing the rural health workforce shortage, write Rachel Rossiter, Katie Prior and Rosemary Phillips.
The persistent challenges arising from nationwide shortages of general practitioners in regional, rural and remote Australia are well known. Recent calls for new approaches incorporating effective team-based care and improved coordination combined with funding models specific to rural health care reflect demands for a shift from business as usual.
More recently, the Australian Government has turned its attention to strategies to improve availability and access to primary health care (PHC). One of the many strategies includes a debt waiver for Higher Education Loans for doctors and nurse practitioners who meet the eligibility criteria and will work in rural, remote or very remote areas.
Before you read further, we are not suggesting that you interpret this discussion as inferring that nurse practitioners are a replacement for doctors. Last month, Jillian Farmer addressed difficulties of continuity of care in emergency departments, describing nurse practitioners as an important part of the solution. Note her statement, "They are not, and would never pretend to be GPs".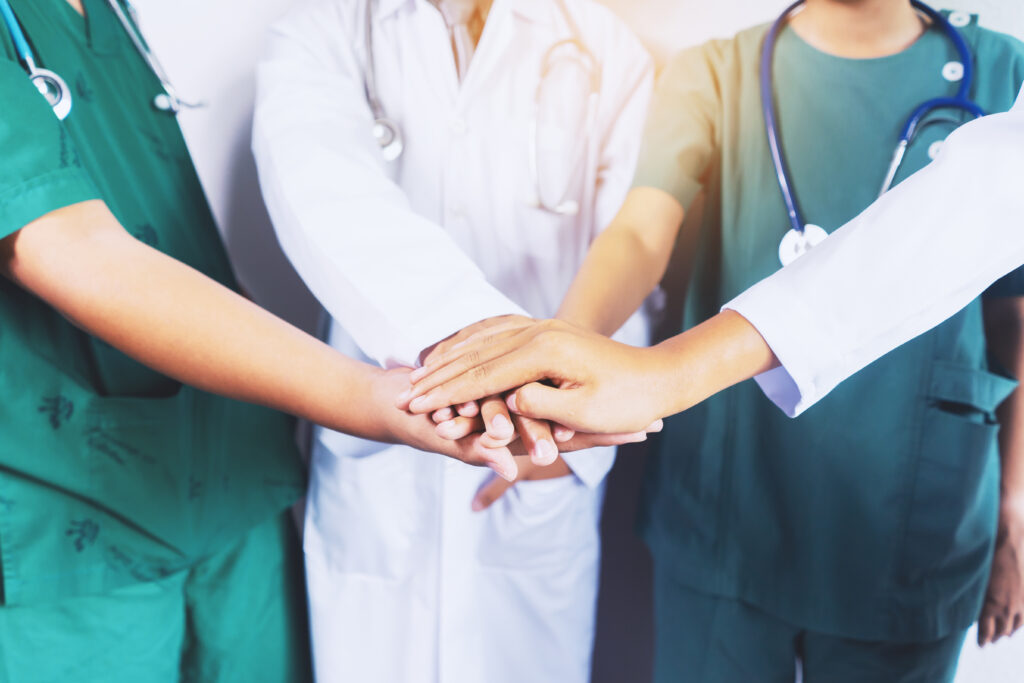 The nurse practitioner role was first introduced in Australian more than 20 years ago with an intention that nurse practitioners would support the delivery of PHC in rural and remote Australia; however, uptake in primary health care has been slow. The 2022 workforce data report that 69% of nurse practitioners are in metropolitan areas, while in 2019 the Australian Department of Health reported that only 4.4% of all nurse practitioners worked in general practice nursing.
A nurse practitioner is a registered nurse who has completed a master's degree and a rigorous program of extensive clinical supervision during the training period. On successful completion, the candidate is eligible for endorsement from the Nursing and Midwifery Board of Australia to use the legislatively protected title of nurse practitioner. Nurse practitioners practise at an advanced clinical level and care for people and communities with problems of varying complexity. They undertake research, provide education and leadership, and work collaboratively with multidisciplinary teams.
Although most nurse practitioners are employed in metropolitan Australia, a recent review identified accounts by individual nurse practitioners of their roles in rural areas. Of note, these were predominantly in general practice or private settings and were positively viewed by the communities in which they worked. Examples included nurse practitioner-led clinics initiated by the clinicians in remote holiday locations or small communities that no longer had medical services. Importantly, positions were often responding to the specific health needs of underserved and/or vulnerable groups. Reports described roles in Aboriginal Medical Services, Aboriginal Community Controlled Health Services, and primary care in rural and remote settings. Absent from the literature to date are longitudinal studies evaluating nurse practitioner roles in PHC.
Nevertheless, the reports described mechanisms that supported nurse practitioners in PHC. One factor integral to success was both community and medical practitioner acceptance of the nurse practitioner role. Where collaborative arrangements across services are in place, the nurse practitioner is able to work across hospital, residential aged care and general practice, resulting in improved continuity of care.
What gets in the way of using nurse practitioners as part of the solution?
Reports continue to describe uncertainty about the role of the nurse practitioner combined with limited understanding of the scope of practice of the role. The confusion exists both at community and health professional level and in some cases extends to direct opposition. As a result, nurse practitioners often describe needing to expend considerable effort educating both their health professional colleagues and community about their role. The release, earlier this year, of the National Cabinet statement Strengthening Medicare included a focus on health professionals working to their full scope of practice. Perhaps, the planned scope of practice review will serve to reduce the widely reported confusion about the role.
The current Medicare Benefits Schedule funding model further contributes to the challenges of sustaining financially viable nurse practitioner roles in general practice, even more so when GP practice is chronically underfunded. Yet, where managers and key stakeholders have had previous experience of working with nurse practitioners, practice models displaying effective collaboration within the practice and connection with external service providers are emerging.
Working together to meet the health care needs of rural communities.
In both the PHC settings and in aged care, the development of nurse practitioner models of care that can address an explicit need and fill a gap in service delivery have the possibility of success. Consider, for example, the potential of a nurse practitioner role focused on those cohorts with chronic and complex conditions to reduce hospital admissions.
Creative approaches are being trialled to meet rural workforce challenges and to develop new models of integrated, team-based care. Western New South Wales Primary Health Network trialled a "Grow Your Own" approach with a Nurse Practitioner Scholarship Program. As a result of this program, three registered nurses from Western NSW with a passion for serving their communities are now endorsed nurse practitioners working in regional PHC settings – where they are valued as an integral part of the health care team. We argue that this provides an example of the type of strategic approach needed to begin addressing the rural health workforce shortage.
Rachel Rossiter is an Associate Professor of Nursing and the Higher Degree Research Coordinator at School of Nursing, Paramedicine and Healthcare Sciences at Charles Sturt University in Orange.
Katie Prior is Manager of Education Programs for Western NSW Primary Health Network.
Rosemary Phillips is an experienced health researcher currently assisting with a range of nurse-led research projects.
The statements or opinions expressed in this article reflect the views of the authors and do not necessarily represent the official policy of the AMA, the MJA or InSight+ unless so stated. 
Subscribe to the free InSight+ weekly newsletter here. It is available to all readers, not just registered medical practitioners. 
If you would like to submit an article for consideration, send a Word version to mjainsight-editor@ampco.com.au.