Four people working in the NT's Top End share perspectives on the potential impact of the Voice to Parliament on health outcomes for First Nations peoples.
As we edge closer to voting on a First Nations Voice to Parliament, many are asking, what practical difference will the Voice make to our everyday lives?
We, a group of First Nations and white health researchers working in the Northern Territory, have also been pondering those questions.
Stuart Yiwarr McGrath is a Gumatj man from the Yolŋu nation, an Aboriginal Health Practitioner, a Bachelor of Nursing student and a researcher.
Mark Mayo is a descendent of the Mudburra and Mabuiag/Badu people of Australia. His work focuses on researching melioidosis and creating pathways for First Nations leaders.
Professor Anna Ralph is a white Australian Infectious Diseases physician and medical researcher living and working on Larrakia land.
Vicki Kerrigan is a white settler, living on the unceded lands of the Larrakia people. She is a former ABC Radio journalist and now works as a health communications researcher-practitioner.
Based on our experiences, collectively gathered over 30 years in the NT, we can imagine that if the referendum is successful, a Voice to Parliament will move us towards codesigning a healthier and more prosperous future for us all.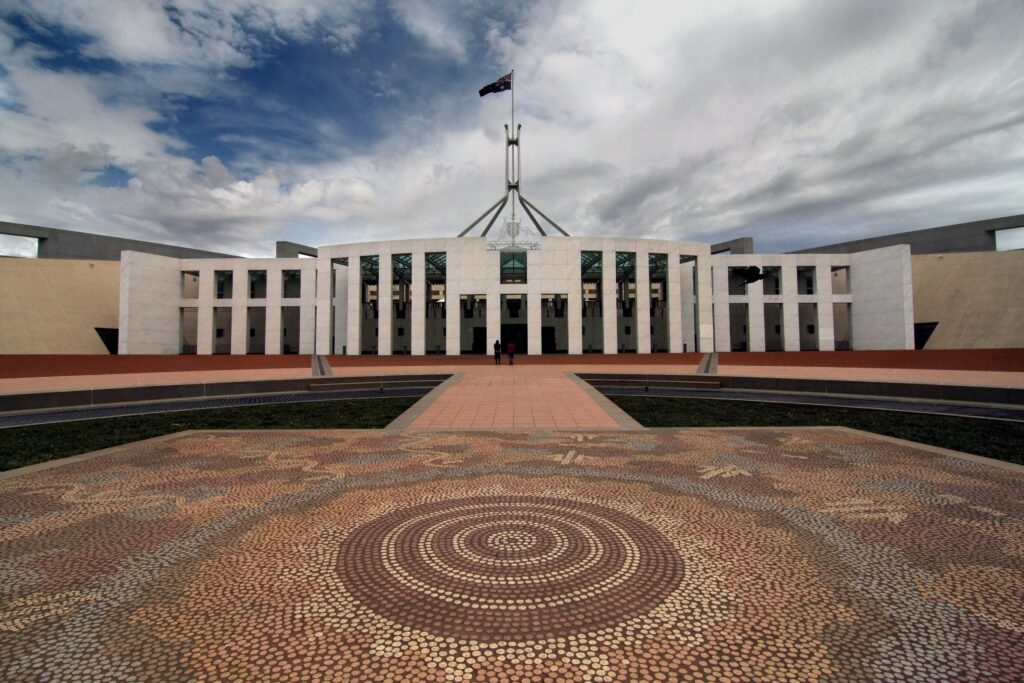 Here is what we have learnt from codesigning health care delivery, research projects and and training programs:
Stuart Yiwarr McGrath
The argument that acknowledging First Nations peoples in the constitution will create division is misguided. It's the existing constitution that is divisive. The Yolŋu people of Northeast Arnhem Land use the word, "galimiṉḏerrk'' to describe the process of salt water and fresh water coming together. We believe that two things that are inherently different can merge and, as a result, become stronger. This is something we have known for millennia. When salt water and freshwater merge, new knowledge, new policies and new procedures are created that benefit everyone. When galimiṉḏerrk occurs there is no power imbalance.
Like "galimiṉḏerrk'', this referendum is an opportunity to merge our cultures, it is about codesigning the future of our country. Codesign, "rrambaŋi djäma" (working together), is a concept well known to the Yolŋu people. It's how we work together in Aboriginal controlled medical services. As an Aboriginal Health Practitioner, I work alongside balanda (non-Indigenous) health professionals to care for Yolngu patients with mental health conditions. Together we address both the biomedical, the social and cultural needs of the patients. This involves not rejecting the patient if they think that sorcery may be the cause of their mental health condition. With me, the patient doesn't feel like they are being ostracised because they know that I understand what they are thinking and feeling: in my community there is a lot of stigma attached to mental health. Like galimiṉḏerrk, when balanda and Yolŋu codesign treatment plans that draw on knowledge from both worlds, the patient benefits.
Mark Mayo
I am a co-lead of the Menzies Ramaciotti Regional and Remote Health Sciences Training Centre. The Centre is dedicated to the training and development of Aboriginal and Torres Strait Islander peoples and youth in the NT. I am passionate about providing opportunities to people in the NT because 30 years ago that was me; I was a First Nations trainee at Menzies School of Health Research in Darwin. Setting up the codesigned Centre, with First Nations and non-Indigenous researchers, I drew on my lived experience, cultural beliefs, knowledge and views as a descendant of Aboriginal and Torres Strait Islander peoples.
The Centre, established in 2019, includes both western and First Nations approaches to learning and training that matches the contemporary landscape of training and education in Australia. It has taken me years to understand the way we work in western cultures is not always the best; codesigned work that is informed by other cultures means we can develop models that are robust and also compassionate towards individuals. Our programs focus on leadership development, communication, educational needs, cultural and pastoral care of all the students. The centre is also agile enough to work with other First Nations programs and institutes. We look for opportunities to collaborate so we can provide the best outcome for our students.
Without the input and trust from all co-leads, the Centre would not achieve its outcomes. In 2023, the Centre provided training and support to over 100 Aboriginal and Torres Strait Islander people. Looking forward to our future, after listening to the many voices of colleagues and collaborators, it has been decided that the next phase of the Centre will have 100% First Nations leadership. When this happens, it will be a very proud moment for me and it will provide role models for our future leaders.
Anna Ralph
Health care providers can struggle with the challenge of trying to provide safe care within unsafe systems. This creates moral distress, experienced by many people working in First Nations health settings, contributing to burnout and high staff turnover. Feeling "absolutely distraught at seeing people my age or younger on dialysis or dead" is a near universal reaction (one that led me to abandon clinical medicine temporarily, earlier in my career).
Codesigned systems that result in better patient experiences also benefit the health care providers. If that leads to a more stable workforce, everyone benefits. Principles of codesign can inform our practice through the way we communicate during medical consultations and ward rounds. Effective communication for me is linear, succinct and structured in my mind under logical subheadings.
I have learnt that effective intercultural communication for many of my First Nations patients is a dialogue over time that reinforces, re-examines, and draws on metaphors from the natural environment to make sense of a foreign concept. I can't bridge that gap on my own. I've learnt that when I listen to First Nations voices, like working with Aboriginal interpreters and having more family members in the room contributing to the conversation so my voice is in the minority, that's when meaningful communication can start. Then patient experience of health care is better, shared goals can be met, and health care providers are more satisfied.
Vicki Kerrigan
Listening to voices has been the foundation of my professional life. As a researcher, I listen to the voice of doctors and First Nations peoples. I've noticed that doctors are taught to prioritise "the voice of medicine" which helps them to focus on biomedical problems, but when this occurs, the "voice of the lifeworld" can be ignored.
In my experience, listening to the "voice of the lifeworld", is imperative to codesigning health communication initiatives. In 2021, when the COVID-19 vaccine rollout began in the NT, the "wrong story" about vaccines was spreading through First Nations communities.
To counter that, I was part of a team who codesigned 16 videos about the vaccines in Arrernte, Burarra, English, Kunwinjku, Murrinh-Patha, Ngan'gikurunggurr, Tiwi, Yolŋu Matha, and Warlpiri. For me, the most significant lesson was that a vaccine campaign that simply tells people to "get the jab" can inspire resistance, partly due to a history of racist medical practices. Campaigns that instruct people to behave in a certain way without explaining why impinge on an individual's sovereignty.
Through the codesign process, I learnt the key to successful health communication is to build relationships of trust and reciprocity with leaders who know how best to address community concerns. Health campaigns must grow from the community, not be imposed from medical experts as per the top-down approach that has been a preferred method of health literacy initiatives. The traditional medical model of communication which attempts to "deposit" people with information should be abandoned. Successful health communication shifts the power dynamics. White people need to step back from controlling the narrative and instead listen to First Nations voices.
At its core, the proposed Voice is simple: it will ensure First Nations voices are heard by all governments, independent of political affiliations. In our experience, when First Nations peoples and non-Indigenous peoples develop trusting relationships and are committed to shared decision-making processes, we can codesign health care that benefits all.
Stuart Yiwarr McGrath, Mark Mayo, Professor Anna Ralph and Dr Vicki Kerrigan are based at the Menzies School of Health Research in Darwin.
The statements or opinions expressed in this article reflect the views of the authors and do not necessarily represent the official policy of the AMA, the MJA or InSight+ unless so stated. 
Subscribe to the free InSight+ weekly newsletter here. It is available to all readers, not just registered medical practitioners. 
If you would like to submit an article for consideration, send a Word version to mjainsight-editor@ampco.com.au.