Sexual health clinicians are urging GPs to keep an eye out for breakthrough mpox infection, even in vaccinated patients.
A Lessons from practice article published today in the Medical Journal of Australia (MJA) highlights the cases of two men who presented with mpox (formerly known as monkeypox) symptoms in May 2023.
Both men reported sexual contact with men nine days before symptom onset with an asymptomatic casual male partner from Europe. It is unclear whether it was the same person.
Both had received two doses of the third-generation smallpox vaccine (modified vaccinia virus Ankara–Bavarian Nordic [MVA-BN]). Despite this, swabs found they were both positive for mpox.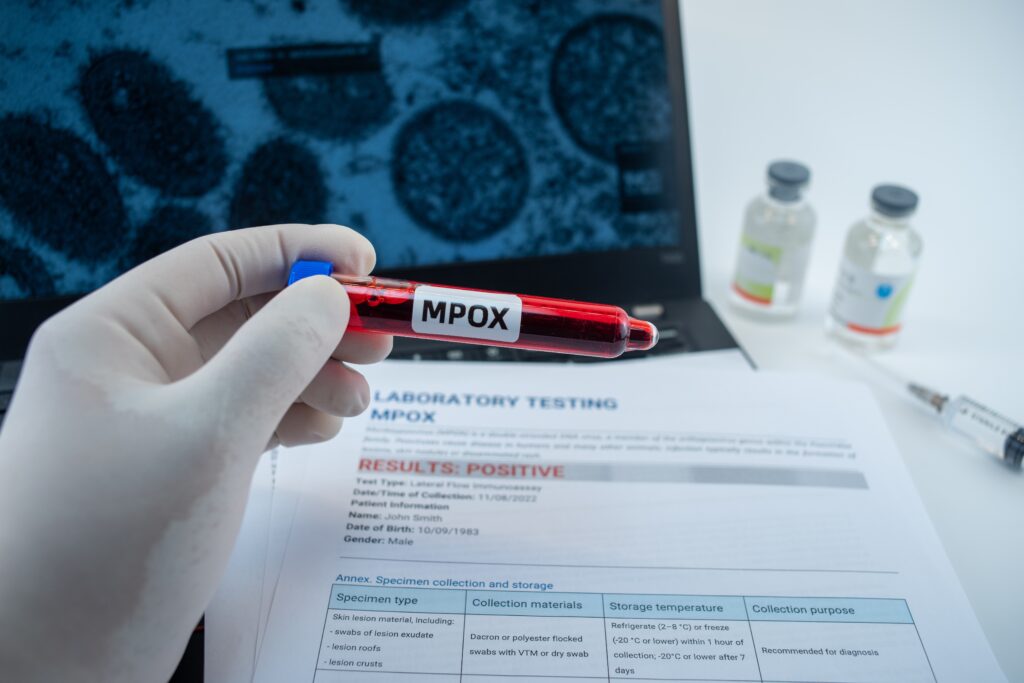 Mpox in Australia
Mpox is a viral zoonotic disease that was first discovered in humans in the 1970s. Human transmission occurs through contact with infected skin, bodily fluids, and large respiratory droplets (here). Symptoms include fever, myalgia, lymphadenopathy, and progressive lesions in the genital, anal or oral regions and often involve the mucosa.
A global mpox outbreak started in May 2022 and peaked later in the year (here). There were around 1000 daily cases reported globally. It is predominately reported in gay, bisexual and other men who have sex with men.
In Australia, there have been relatively few cases, with two locally acquired cases recently recorded in Victoria (here).
Authors of the article Dr Vincent Cornelisse fromthe Kirby Institute, UNSW Sydney, Dr Catriona Ooi from the University of Sydney, and their colleague Dr Madhara Weerasinghe said the cases they wrote about were rare.
"It was surprising to see these mpox infections in fully vaccinated people, especially at a time when we were no longer seeing mpox cases in the clinic," they told InSight+.
That has changed recently.
"Over the last couple of months, we have again seen local cases of mpox in New South Wales, which has likely been driven by ongoing mpox outbreaks in southeast Asia and China," they explained.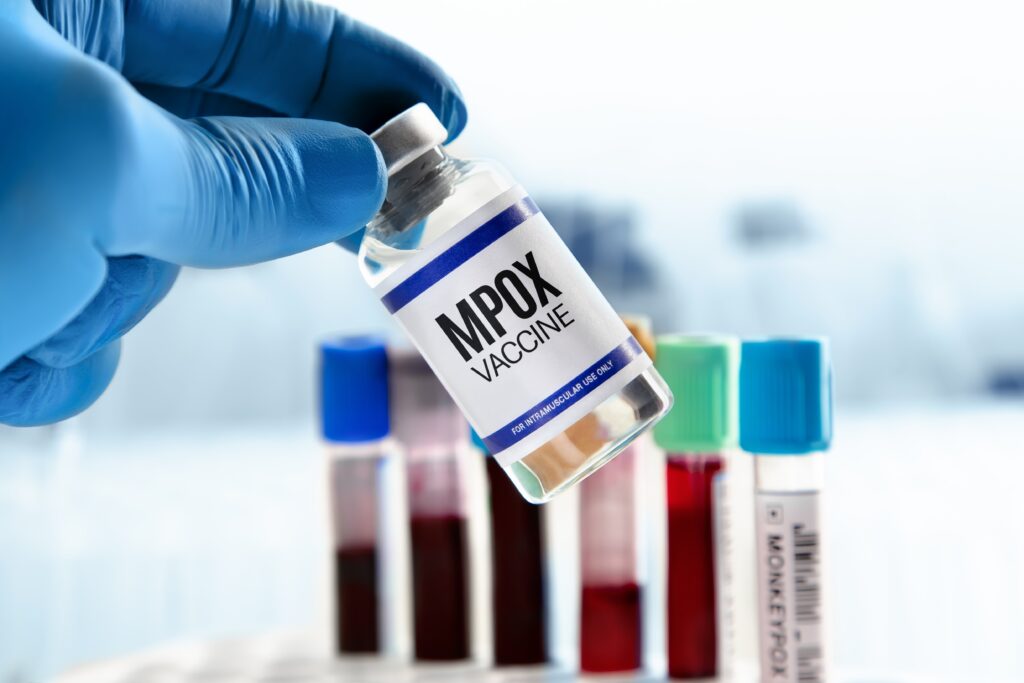 The mpox vaccine
The mpox vaccine requires an administration of two doses at least 28 days apart (here). It can be subcutaneous or intradermal, which uses 20% of the subcutaneous dose and is believed to be just as effective.
"Serum antibody studies indicate that MVA-BN induces a protective immunological response that peaks two weeks after the second dose. Studies in naïve vaccine recipients demonstrate a decline in IgG titres such that about 40% of individuals are seronegative six months after a two-dose vaccination schedule," the authors wrote.
There have been limited real-world data on clinical effectiveness, but it's estimated that it's around 85% after a full vaccination course.
The authors said even though these two patients experienced breakthrough infection, it was mild.
"Fortunately, both patients had a mild clinical course, with relatively few lesions and no constitutional symptoms. It is very likely that their previous vaccinations protected them against severe mpox disease," they said.
What to look out for
Global mpox numbers are much lower than they were (here). However, countries with fewer resources haven't secured enough vaccine supply, so overseas outbreaks will continue (here).
"As a result, we'll likely continue to see imported cases of mpox, with the possibility of local transmission; hence, it is important for clinicians in Australia to remain vigilant," the authors said.
Doctors should be suspicious of mpox in gay, bisexual and other men who have sex with men who present with lesions or ulcers in the anogenital area, or who present with proctitis, even if they are fully vaccinated, they said.
"When assessing these cases, enquire about overseas travel or sexual contact with returned travellers over the preceding month," the authors said.
Local sexual health or infectious diseases specialists, and the local public health unit, need to be informed.
"Given the ongoing global outbreak, doctors should continue to encourage gay, bisexual and other men who have sex with men patients to get vaccinated against mpox prior to travel, if they haven't already received two doses of MVA-BN vaccine," the authors concluded.
Read the Lessons from practice in the Medical Journal of Australia.
Subscribe to the free InSight+ weekly newsletter here. It is available to all readers, not just registered medical practitioners.