Access to abortion and contraception in rural and regional Australia could be improved with nurse-led models of care in general practice, write Jessica Moulton, Jessica Botfield and Danielle Mazza.
The overturning of Roe v Wade has reduced access to essential reproductive health care in the United States and caused concern about the current state of reproductive health care in Australia.
There are still significant barriers to accessing contraception and abortion care, especially in rural and regional Australia. A lack of local services in rural and regional areas means many women and people who can get pregnant often have to travel large distances to providers for contraception and abortion care, which can have significant financial and logistical impacts.
We believe nurse-led models, for example those involving task sharing between GPs and nurses to deliver contraception and medical abortion care, are one approach to improving access to these essential services in rural and regional general practice.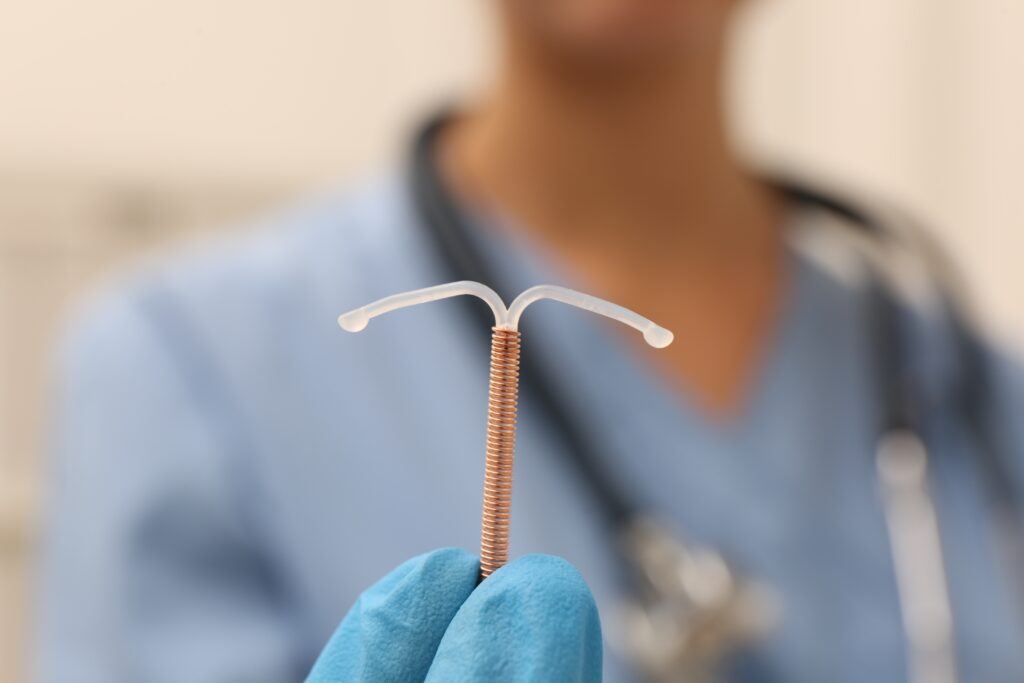 Access to long-acting reversible contraceptive care
Long-acting reversible contraceptives (LARC), which include intrauterine devices (IUDs) and subdermal implants, are over 99% effective at preventing pregnancy and are generally highly acceptable to people who use them. In addition to preventing pregnancy, LARC methods are also a first-line management option for endometriosis, a condition affecting one in nine Australian women, and costing an estimated $7.4 billion in Australia in 2017–18 due to reduced quality of life and productivity. Despite these benefits, LARC use is relatively low in Australia. In 2018, only 6% of women aged 15–44 years were using a hormonal IUD, and only 5% a subdermal implant. Uptake of LARC is hindered by the upfront cost of the device and insertion for patients, insufficient Medicare Benefits Schedule rebates for the insertion of devices, unfamiliarity and misinformation among both women and providers, and a limited number of health professionals trained in LARC insertion and removal, particularly in rural and remote Australia.
Access to medical abortion care
Access to medical abortion is also highly inequitable in Australia and is a significant problem in rural and regional areas. Medical abortion, involving a regimen of mifepristone and misoprostol, is both safe and effective. Medical abortion can be provided in primary care such as general practice, and is generally acceptable to patients in these settings. However, only 3885 of approximately 34 000 GPs were registered prescribers of MS-2 Step (the registered regimen of mifepristone and misoprostol in Australia) in December 2022. Around 30% of Australian women live in areas where there is no local GP provision of medical abortion, increasing to around 50% of women in more remote areas. These "abortion deserts" mean that women have to travel significant distances to services that often have high out-of-pocket costs, creating financial and logistical challenges and delaying access to care.
How do we increase access to reproductive health care?
It is undeniable that Australia's current health care system is not meeting the reproductive health needs of a vast proportion of the population, but with a health system already under immense pressure, especially in primary care, how do we increase access?
We believe strengthening the primary care workforce is essential to meeting contraception and abortion needs in Australia, and task sharing between nurses and doctors in general practice is one key strategy to increase efficiency and access to these critical services. There is national and international evidence demonstrating nurse-led models of care, where nurses play a larger role in medical abortion and LARC service delivery (which may include counselling, administration of medication and/or implant or IUD insertion and follow-up), are safe and effective. There is also evidence that nurse-led models more broadly can improve collaboration between GPs and practice nurses, increase practice efficiency, may increase job satisfaction of practice nurses and have other direct benefits such as shorter waiting times for patients.
Appropriately trained registered nurses, nurse practitioners and registered midwives are well placed to provide medical abortion care and LARC insertion and removal services, as is recommended by the World Health Organization and as it occurs in many other countries. While the Australian Government committed $3.3 million in the 2020–21 Budget to innovative primary care models in rural areas and to supporting primary care team members to work to their full scope of practice, Australia is well behind the global trend in widespread adoption of nurse-led models. Practice nurse and GP task-sharing models of medical abortion and LARC provision have been implemented successfully in public sector primary health care services, but are yet to be implemented or evaluated in general practice.
The federal government's announcement of the Senate Inquiry into universal access to reproductive health care on 28 September 2022, and increased public discourse around abortion care rights, presents an opportune time to advocate for change by building the evidence base for nurse-led provision of abortion and contraception in Australia.
The ORIENT trial
We developed the ORIENT trial to contribute to evidence-based practice and policy through the development, implementation and evaluation of an innovative nurse-led model of care involving task sharing between GPs and practice nurses to increase uptake of LARC and improve access to medical abortion in rural and regional areas. The model of care was developed through a codesign process involving health care consumers, health professionals (particularly GPs and practice nurses), practice managers, health and workforce organisations and policy makers. Recommendations from this workshop and from one-on-one interviews with rural and regional GPs, practice nurses and practice managers informed the development of the nurse-led model. Practices participating in the ORIENT trial will receive practical guidance on how to set up and deliver the model to enable nurses to deliver contraceptive implant insertions and medical abortion services through face-to-face consultations or telehealth. The model is currently being trialled in 32 general practices in rural and regional Australia.
We anticipate that the ORIENT trial outcomes will not only add to the existing evidence demonstrating the safety, acceptability and cost-effectiveness of nurse-led models for reproductive health care but will provide further evidence for funding and legislative change relating to nurse-led care. As per the response of the SPHERE Women's Sexual and Reproductive Health Coalition to the Senate Inquiry into universal access to reproductive health care, there are "several key barriers that impede reproductive health access in Australia." These include limited task-sharing opportunities, lack of availability of community-based training sites, and inadequate financial incentives for LARC and medical abortion provision, particularly by nurses. The Coalition also calls for appropriate training and remuneration for nurses, nurse practitioners and midwives to provide LARC and medical abortion care.
Increased access to LARC and medical abortion are priorities of the government's National Women's Health Strategy (2020–2030). If we are to meet the targets outlined in the strategy, the implementation of innovative models of care in Australia is imperative. It is more important than ever that we ensure all Australians, particularly the most underserved populations, are supported to exercise their reproductive rights through equitable access to services.
Professor Danielle Mazza holds the Chair of General Practice at Monash University and is a nationally and internationally recognised leader in women's health, implementation research and knowledge translation in the general practice setting.
Dr Jessica Botfield is a Research Fellow with the SPHERE National Health and Medical Research Council (NHMRC) Centre of Research Excellence in Sexual and Reproductive Health for Women in Primary Care at Monash University, and a Senior Research Officer at Family Planning NSW.
Jessica Moulton is a PhD candidate with the Department of General Practice and SPHERE NHMRC Centre of Research Excellence in Sexual and Reproductive Health for Women in Primary Care.
The statements or opinions expressed in this article reflect the views of the authors and do not necessarily represent the official policy of the AMA, the MJA or InSight+ unless so stated.
Subscribe to the free InSight+ weekly newsletter here. It is available to all readers, not just registered medical practitioners.
If you would like to submit an article for consideration, send a Word version to mjainsight-editor@ampco.com.au.