IT IS with great sadness that we mourn the loss of our beloved colleague, Associate Professor Allison Joy Milner, who died in a tragic accident at Princes Park, Carlton on 12 August 2019. Allison was Deputy Head of the Disability and Health Unit at the Centre for Health Equity, Melbourne School of Population and Global Health, at the University of Melbourne, a role she relished and to which she was deeply committed.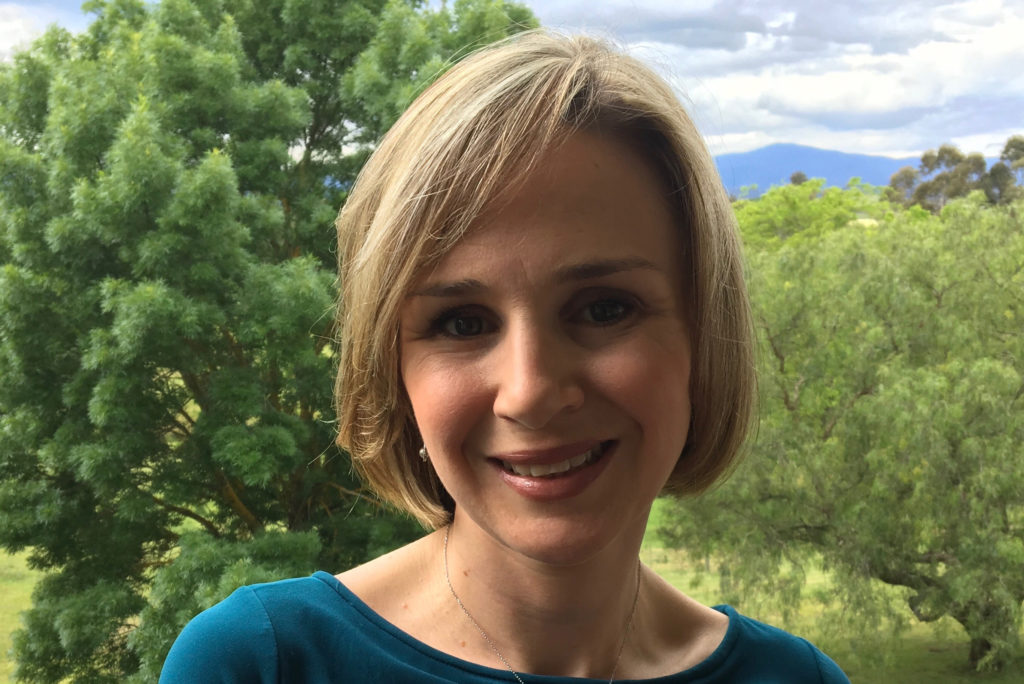 Allison was born in Melbourne, Victoria, in 1983. She attended Brisbane Girls' Grammar School, and her undergraduate study was undertaken at Griffith University. After graduating with a Bachelor of Psychology (Hons), Allison completed a PhD focusing on globalisation and suicide at the Australian Institute of Suicide Research and Prevention – also at Griffith University. During her PhD studies, she discovered a passion for epidemiology, leading her to complete a Master of Epidemiology at the University of Melbourne.
Allison joined the Melbourne School of Population and Global Health in 2012 as a post-doctoral researcher. Between 2015 and 2016 she was employed at Deakin University. She returned to the University of Melbourne in 2016 as a Senior Lecturer, before being promoted to Associate Professor in 2018.
Allison was an outstanding epidemiologist, who was passionate about reducing inequalities in health by addressing socio-economic disadvantage. Her expertise extended across employment, gender, mental health and disability. Within these domains, she demonstrated exceptional impact across program and policies regarding mental health, workplace mental health and suicide prevention, program evaluation related to disability, and evaluation of gender equality initiatives.
Allison recognised that the burden of suicide differs by occupational group and sought to understand whether there were common work-related risk factors for both mental health problems and suicide. This work was instrumental in identifying the ways that programs and policies implemented in the workplace can improve mental health and reduce suicide risk among high risk groups. This led to extensive engagement and partnerships with high risk industry groups, particularly construction workers, but also health and human service workers and young workers. Over her short academic career, Allison did more to establish the link between working conditions and suicidality than any other single author worldwide. This included a body of work demonstrating the high rates of suicide among health professionals published in the MJA.
Allison was co-Chair of the Suicide and the Workplace Special Interest Group for the International Association for Suicide Prevention, and from 2015, she served as the National Academic Director of MATES in Construction — an industry-based suicide prevention program with substantial reach in the building and construction sector in Australia.
Allison had an astonishing capacity to grasp new concepts and exploit the benefits of cross-pollination of methods and approaches. She was turning her attention to driving research examining how employment opportunities and workplace experiences of people with disability affect their mental health. Her research in this area also dominated the world literature.
She was also starting to make her mark in gender, gender equality and health research, and was leading an Australian Research Council grant on this topic.
Allison was an exceptional mentor. She established mentorship programs for early career researchers at Deakin University and the University of Melbourne. With great clarity of purpose and vision, she was able to view each mentee or employee within their individual career landscape, and plot immediate and long term career goals and steps. She cared. She believed. She trusted. She assumed the best of people. This was contagious and it evoked the best out of people.
Among those who worked closely with her, Allison is remembered as a generous and inclusive colleague, whose wackiness entertained us all. On the one hand, her clear-sightedness gave her a directness and pragmaticism that was highly valued. On the other hand, her idiosyncratic musings were hilarious to witness, and she regaled us constantly with accounts of her "awkward" experiences. There was never a dull moment when Allison was around. She had a maturity and wisdom well beyond her years.
At just 36 years of age, Allison left a legacy that most academics never achieve. She had attracted $15 million in funding and had published over 150 scientific articles. At the time of her death, she held four major grants from the National Health and Medical Research Council, the Australian Research Council and the Medical Research Future Fund. She held a prestigious Victorian Health and Medical Research Fellowship, and was posthumously awarded a Dame Kate Campbell fellowship from the University of Melbourne. She was a recipient of many awards, including the Tall Poppy Science Award for the State of Victoria in 2014 and the Griffith University Outstanding Higher Degree Research Health Alumnus Award in 2017.
Hundreds of family, friends, university colleagues and collaborators, including Vice-Chancellor Professor Duncan Maskell, attended a memorial service at University College to honour the life of Allison, remembering her as "a brilliant researcher, a generous colleague, and a loving mum". At the memorial, Dean of the Faculty of Medicine, Dentistry and Health Sciences, Professor Shitij Kapur, announced that the University has established the Allison Milner Early Career Research Fellowship in Health Equity to honour and continue her remarkable legacy. The Fellowship will fund a talented early career researcher to develop a program of research to reduce inequities in line with Allison's values and interests.
She is survived by her husband Rohan, children Theo and Byron, parents Keith and Di, and siblings Edward and Ingrid.
You can contribute to Allison's legacy by making a donation to create and support this Fellowship by clicking here.
Professor Anne Kavanagh is Chair of Disability and Health and Head of the Disability and Health unit at the University of Melbourne where Allison was deputy. She was a close friend, mentor and colleague of Allison's.
Dr Tania King, close friend and colleague at the Disability and Health Unit, at the University of Melbourne.
Professor Tony LaMontagne is Professor of Work, Health and Wellbeing at Deakin University. He was initially a post-doctoral mentor to Associate Professor Milner, and over subsequent years a close collaborator and friend.
The statements or opinions expressed in this article reflect the views of the authors and do not represent the official policy of the AMA, the MJA or InSight+ unless so stated.